La piattaforma digitale dedicata alle eccellenze dell'artigianato italiano dove gli artigiani possono vendere i propri prodotti e gli utenti fare acquisti responsabili
Society: WE MAKE MARKET HOLDING S.R.L.
Valuation

€ 1.650.000

Premoney
Piattaforma e-commerce con selezione di eccellenze artigiane
Compagine societaria di alto profilo, tra cui l'imprenditore seriale Enrico Pandian
Mercato vendite online in espansione: +37% previsto nel 2021 su 2020
Servizi digitali semplificati per gli artigiani
Description
We Make Market Holding Srl è la società oggetto di questa raccolta di capitali in equity crowdfunding che ha come unico scopo l'investimento dei capitali raccolti nella startup We Make Market Srl.

We Make Market è la piattaforma e-commerce dove gli utenti trovano l'eccellenza artigianale italiana, la qualità e la sostenibilità ambientale. Un mercato sempre più interessante e di tendenza, anche a livello globale: ad oggi, su 1,5 milioni di artigiani italiani solo il 12% è presente nel mondo digitale con un e-commerce, un mercato potenziale vastissimo (fonte: Confartigianato).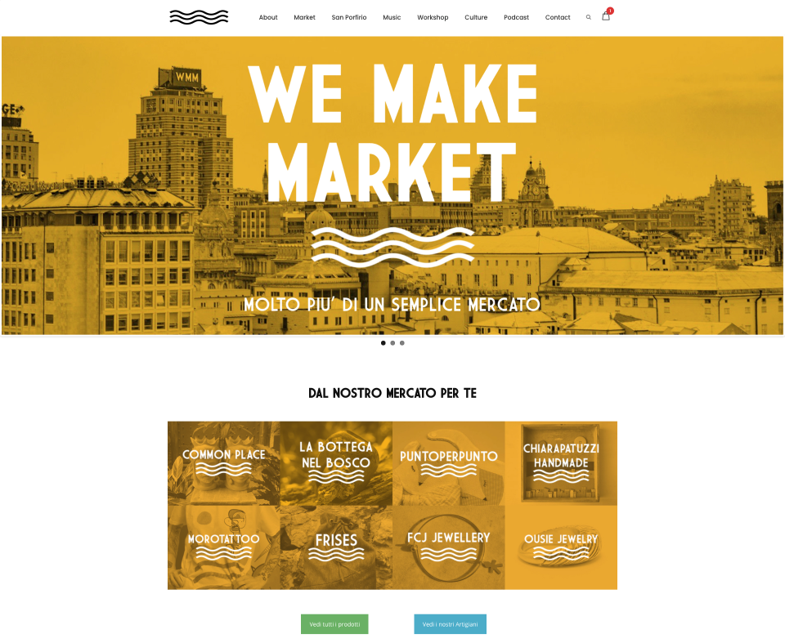 We Make Market offre agli artigiani una piattaforma semplificata e un supporto continuo, così da promuovere la digitalizzazione a costi contenuti. Inoltre, gli artigiani possono attivare pacchetti mensili di supporto alla promozione e alla comunicazione del proprio brand e dei propri prodotti.
Why invest
Soci di alto profilo: oltre ai fondatori (Alberto Lacagnina e Alberto Ansaldo), We Make Market presenta soci di alto profilo, che hanno intuito le potenzialità dell'emittente. Nella compagine societaria sono infatti presenti imprenditori seriali, tra cui Enrico Pandian, fondatore di Supermercato24, FrescoFrigo e altre imprese di successo.
Mercato in espansione: Il mercato dell'artigianato è pronto ad esplodere. Si registra una domanda sempre più consapevole, personalizzata e sostenibile. Inoltre, l'interesse e l'attenzione verso tematiche green, di rispetto del lavoro, di alta qualità e unicità dei prodotti sono in crescita da anni. Secondo un'analisi elaborata da AJ-Com.Net, l'e-commerce italiano registrerà nel 2021 una crescita del +37% rispetto al 2020 (focus nella sezione "mercato"). Ad oggi manca ancora una digitalizzazione concreta del business, e quindi degli artigiani "smart", che ad oggi non sono presenti o comunicano in maniera poco efficace. We Make Market nasce proprio per permettere agli artigiani di presentarsi sul mercato sfruttando i canali online, in maniera semplice ed efficace.
Previsioni di crescita: La società prevede di registrare un incremento dei volumi delle vendite del 115% nel 2022 e del 54% nel 2023.
Potenziale ritorno per gli investitori:  il progetto presenta concrete possibilità di Exit e di ROI elevati. Infatti, il settore del design e del fashion online è quello che in Italia ha dimostrato nei fatti il maggior potenziale di crescita e di riconoscimento dall'estero, basti citare i ritorni generati da progetti come DEPOP e YOOX.
Agevolazioni fiscali – Investendo nella holding, la quale a sua volta investirà in We Make Market Srl i capitali raccolti tramite il portale CrowdFundMe, si potrà beneficiare delle agevolazioni fiscali previste dalla legge. Infatti, la holding potrà qualificarsi come "società di capitali che investe prevalentemente in startup e PMI innovative", ovvero società che detengono azioni o quote di startup o PMI innovative di valore almeno pari al 70% delle immobilizzazioni finanziarie iscritte al bilancio. In particolare, a coloro che investono in tale tipologia di società, spettano le agevolazioni fiscali in misura proporzionale agli investimenti che le stesse società hanno effettuato in startup e PMI innovative (e We Make Market Srl è una startup innovativa).
Results achieved
La società ha già sviluppato la piattaforma digitale wemakemarket.com. Dopo i primi mesi di attività del 2021, senza investimenti marketing, We Make Market ha registrato 48 artigiani iscritti (i numeri sono in costante crescita), 250 prodotti venduti, 850 prodotti in vendita sul sito e diversi articoli su stampa nazionale. Settembre 2021 sarà la data zero per iniziare gli investimenti marketing e far crescere la base clienti e il fatturato.
Impatto Covid-19
Impatto non quantificabile ma con tendenza al positivo, in quanto le vendite online hanno beneficiato delle circostanze dettate dalla pandemia. In uno scenario post Covid, la società prevede una presenza forte anche nei market offline per far crescere il brand e migliorare il contatto diretto che già possiede con gli artigiani.
Use of proceeds
I capitali raccolti tramite Equity Crowdfunding saranno investiti per:
Potenziare il team, in modo tale da poter rispondere alle esigenze del business plan;
Attività marketing, sia attraverso campagne digital / social che attraverso investimenti mirati di supporto agli artigiani, di creazione di contenuti di valore per le sezioni collaterali al market e iniziative offline.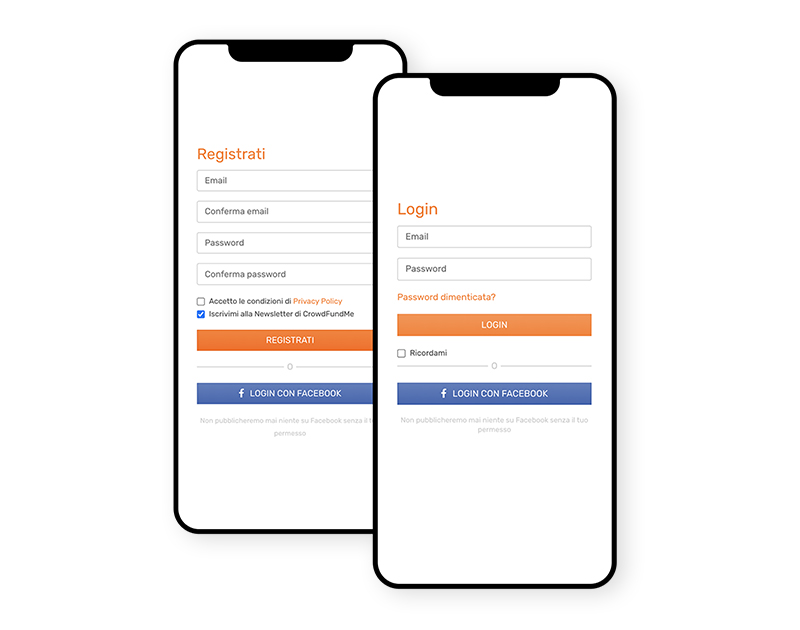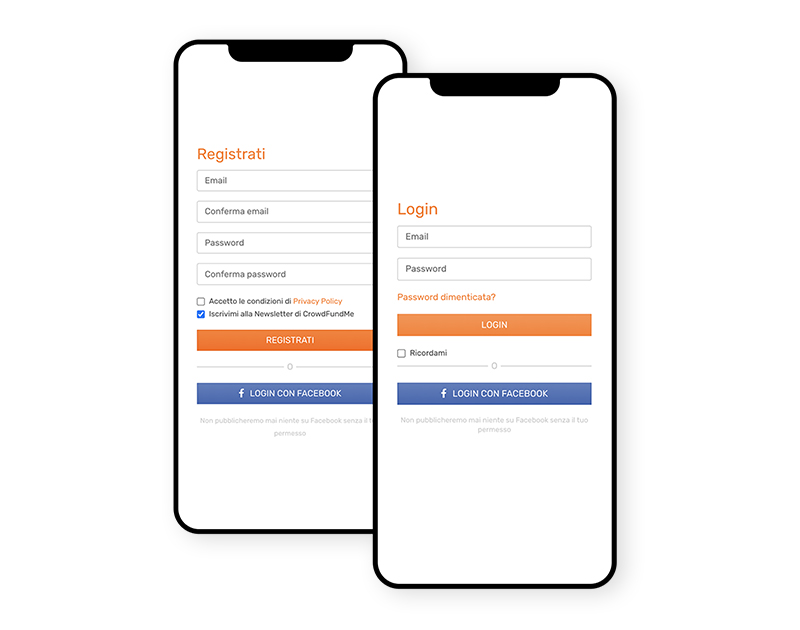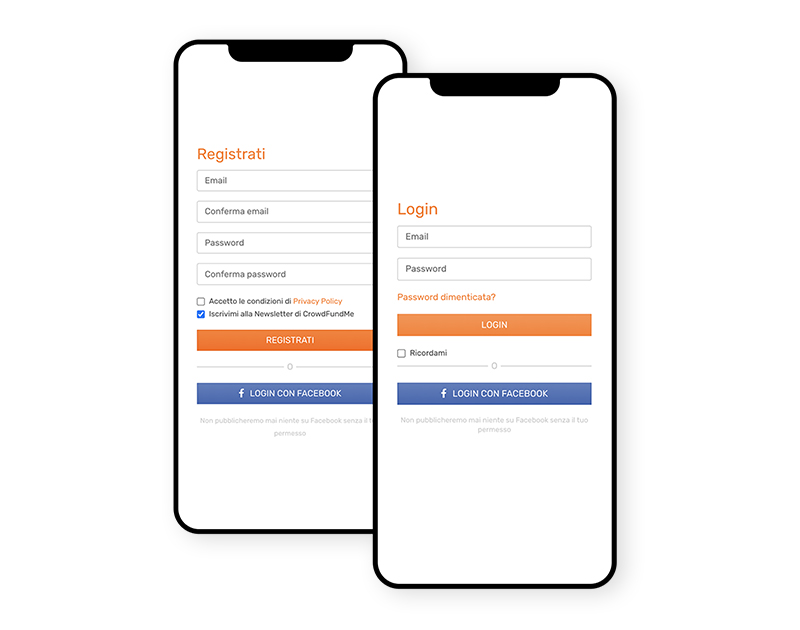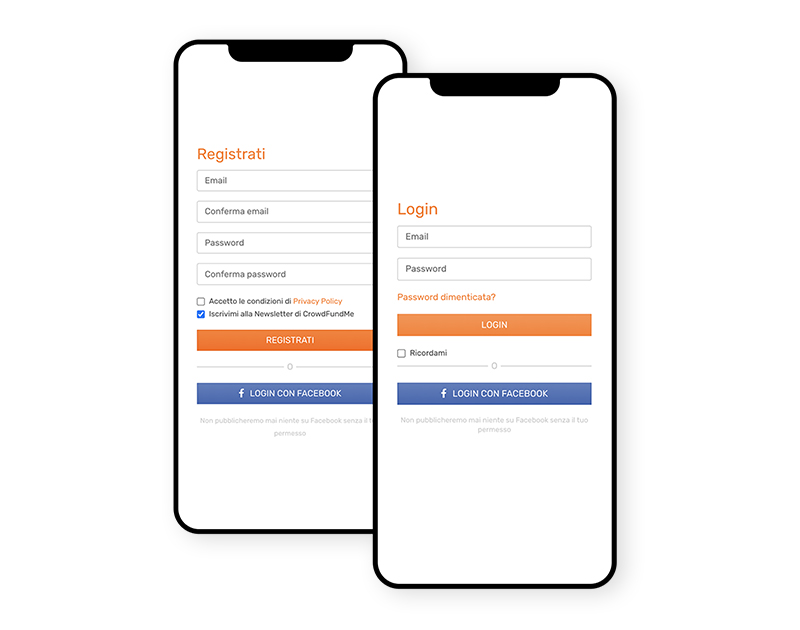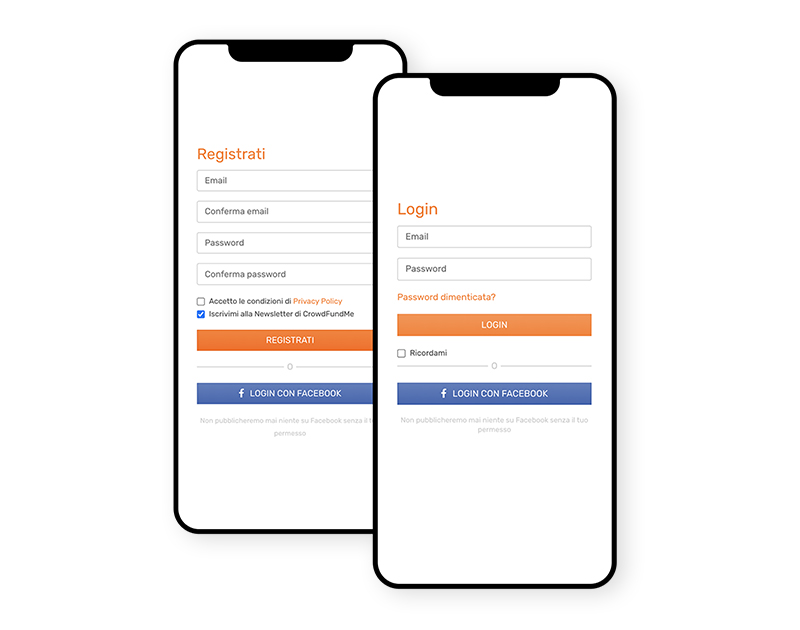 ;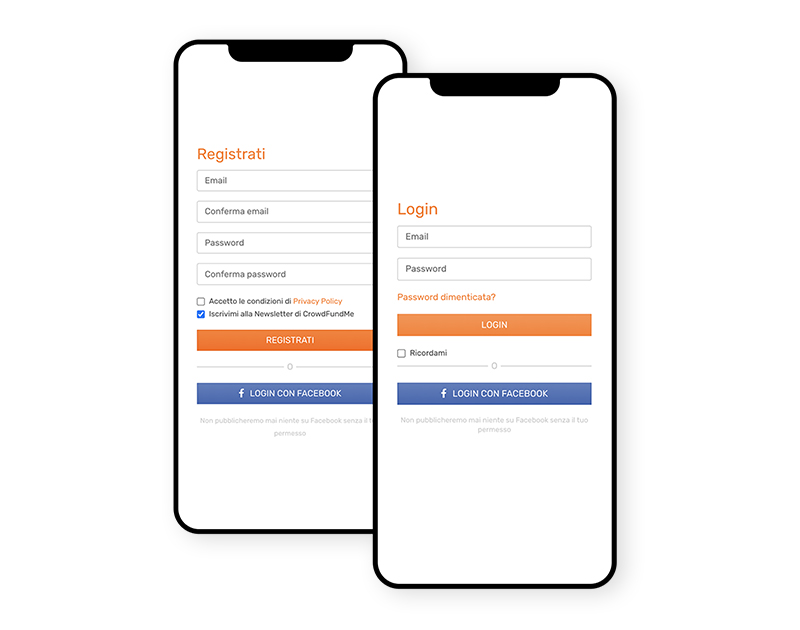 The information on the offer is not subject to approval by Consob. The bidder is solely responsible for the completeness and truthfulness of the data and information provided by the same. The investor\'s attention is also drawn to the fact that the investment, including through OICR or companies that mainly invest in financial instruments issued by small and medium-sized companies, is illiquid and characterized by a very high risk.
Invest with CrowdFundMe
The crowdinvesting platform to build your diversified portfolio
Select
a project
Invest online
in a few clicks
Take part in the success of the companies in your portfolio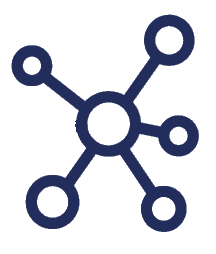 Select
a project
Invest online
in a few clicks
Take part in the success of the companies in your portfolio