Abbiamo creato la prima piattaforma in Italia di orientamento e formazione online personalizzata. Ora vogliamo aiutare imprenditori e professionisti a fare business online. 70.000 utenti attivi, 1.200 corsi venduti, 250 imprenditori acquisiti, fatturato in crescita del 57%
Raised

€ 183.450

For 6,8% equity
Valuation

€ 2.500.000

Premoney
Quota type

A (€ 25.000), B
Description
Social Academy è una startup innovativa del settore della formazione, nata a fine 2016 con l'obiettivo di aiutare le persone a comprendere e sfruttare il digitale, attraverso una piattaforma che accompagna gli utenti dall'orientamento all'acquisizione delle competenze digitali più utili.
Ora sta lanciando una nuova piattaforma, Business in Cloud, per aiutare non solo formatori e scuole, ma anche imprenditori e professionisti a fare business online utilizzando l'Educational Marketing attraverso una piattaforma "tutto-in-uno" per creare, promuovere e vendere prodotti digitali e videocorsi.
Social Academy, grazie anche al supporto di due importanti fondi d'investimento, Lazio Innova SpA e LVenture Group SpA, vuole contribuire allo sviluppo e alla rivoluzione del mondo della formazione sfruttando la potenza del digitale.
Per questo motivo ha sviluppato un marketplace, SocialAcademy.com che aiuta gli utenti a sviluppare il proprio potenziale, acquisire nuove competenze ed orientarsi nel mercato delle nuove professioni, indirizzandoli verso i migliori esperti e corsi di formazione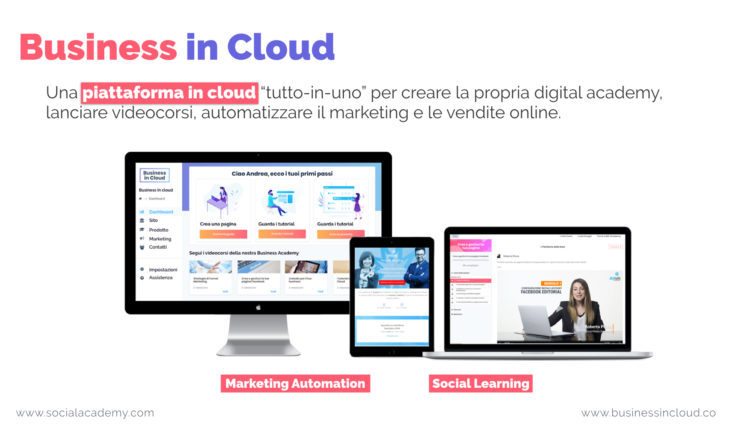 Why invest
La formazione oggi è la leva di marketing più potente per fare business online. Lo raccontano le storie di esperti, influencer e imprenditori digitali come Marco Montemagno, Chiara Ferragni e Dario Vignali, che creano academy online e prodotti basati sulle proprie conoscenze ed esperienze per sviluppare nuovi business scalabili. E lo raccontano i dati dei mercati dell'Education Technology. Il valore di quest'ultimo è oggi di oltre 6.000 miliardi di dollari a livello globale. La spesa dedicata agli strumenti digitali per la formazione (social learning) arriverà a 350 miliardi di dollari nel 2025 crescendo del 10% annuo (CAGR) – Fonte: HoloniQ.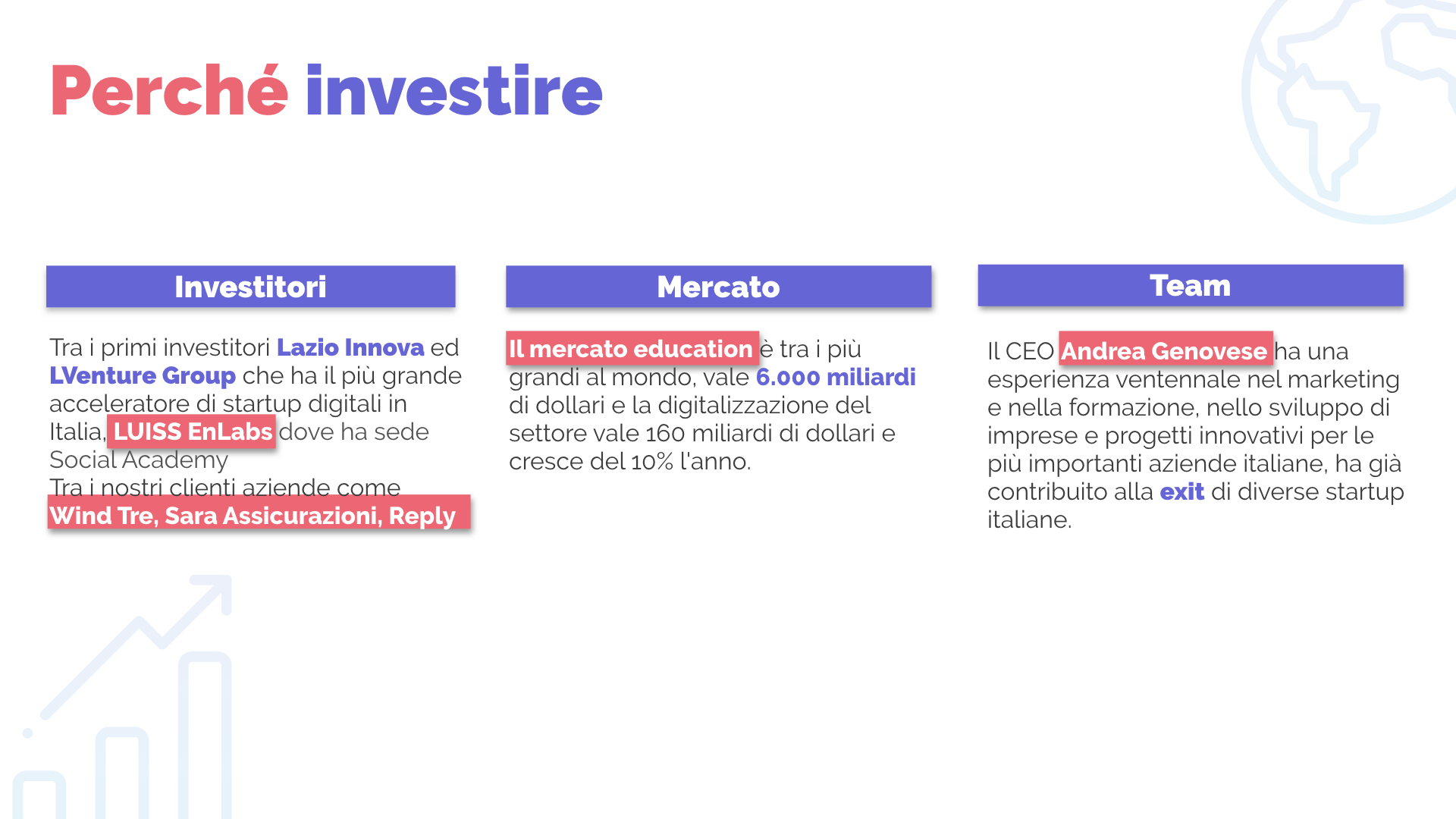 Per rispondere a queste esigenze del mercato, abbiamo sviluppato una piattaforma tecnologica proprietaria che consente a imprenditori, esperti e formatori, di trasformare, in modo facile e veloce, le proprie conoscenze in prodotti digitali (videocorsi, ebook, membership, coaching online etc.), automatizzare il marketing e le vendite, aumentare la propria visibilità online.
Il CEO Andrea Genovese ha un'esperienza ventennale nel settore ha lavorato per Wind, Tim, Enel, Edison, Rai, Treccani, Webank, Digitouch, Telethon e molte altre, ha insegnato all'Università Iulm, ha lanciato Wind Business Factor, uno dei primi incubatori corporate, è stato co-fondatore di Roma Startup.
Il team di Social Academy è completo, internazionale ed estremamente competente, composto da ingegneri e marketers, esperti di formazione e comunicazione.
Possiamo poi contare su una serie di Advisor che hanno gestito business simili con grande successo come: Massimo Chieruzzi, ex CEO di AdEspresso venduta ad Hootsuite, Giorgian Putanu, fondatore di Vendita Automatica Online, Max Formisano, formatore di alcuni dei più importanti formatori italiani, Marco Bigornia, Coach e fondatore della scuola Allenati per l'Eccellenza, Ilaria Fava avvocato e Investor Manager, ha assistito primarie società e fondi in operazioni di Venture Capital.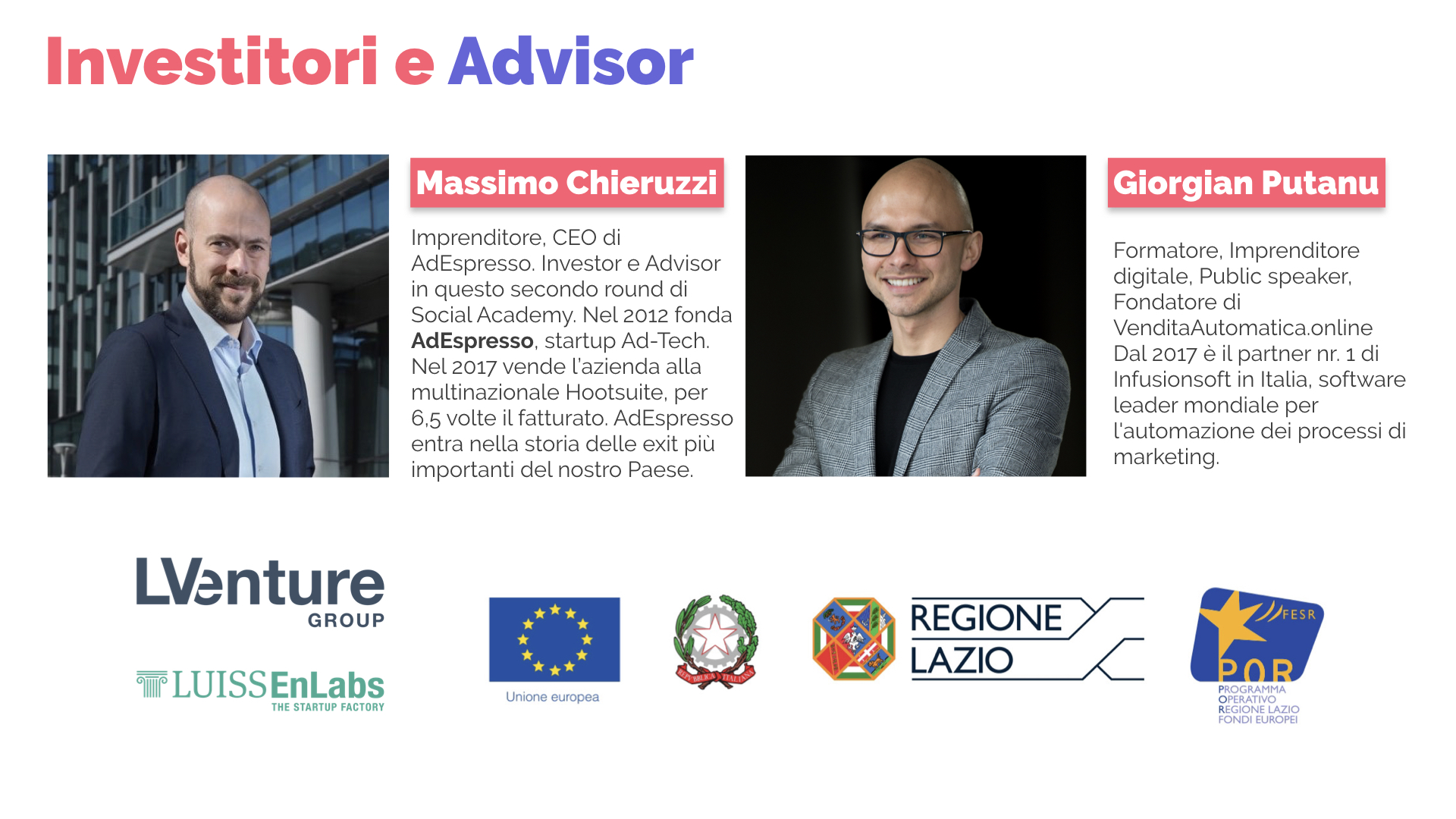 Results achieved
Ad oggi abbiamo una community di oltre 85.000 utenti attivi, di questi circa 70.000 hanno utilizzato i nostri test di orientamento (Skillgames), hanno comprato oltre 1.200 corsi di formazione; abbiamo aiutato oltre 250 esperti e imprenditori a lanciare e vendere prodotti digitali, utilizzando la piattaforma dedicata allo sviluppo del loro business online.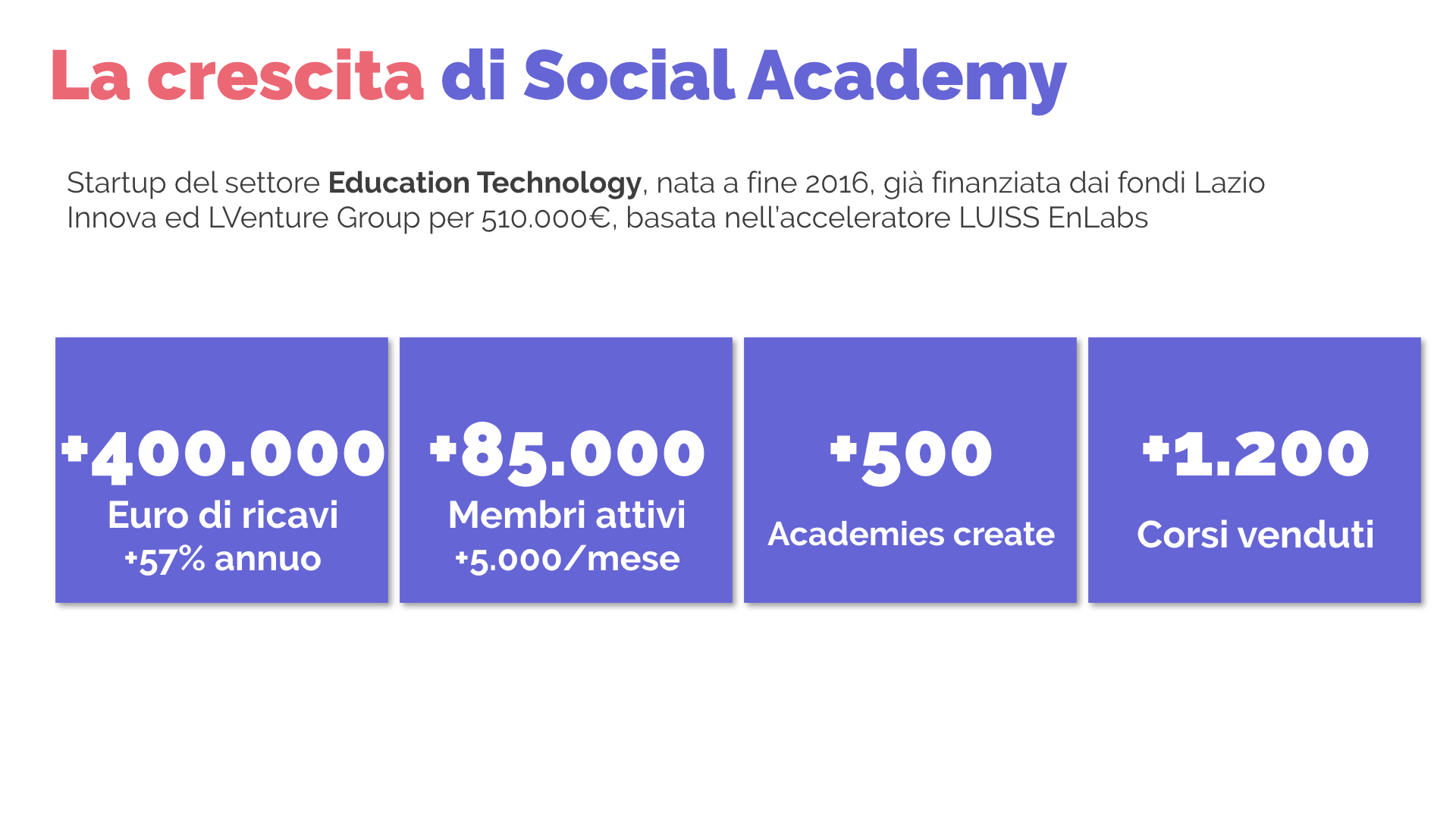 Use of proceeds
I fondi raccolti saranno dedicati al potenziamento delle due aree core del modello di business:
Il marketing: per migliorare le performance delle campagne e delle altre attività che fungono da moltiplicatore per i ricavi;
La tecnologia: per l'ampliamento del team IT dedicato allo sviluppo della piattaforma al fine di consolidare il prodotto, sviluppare nuove funzionalità e integrare nuove tecnologie.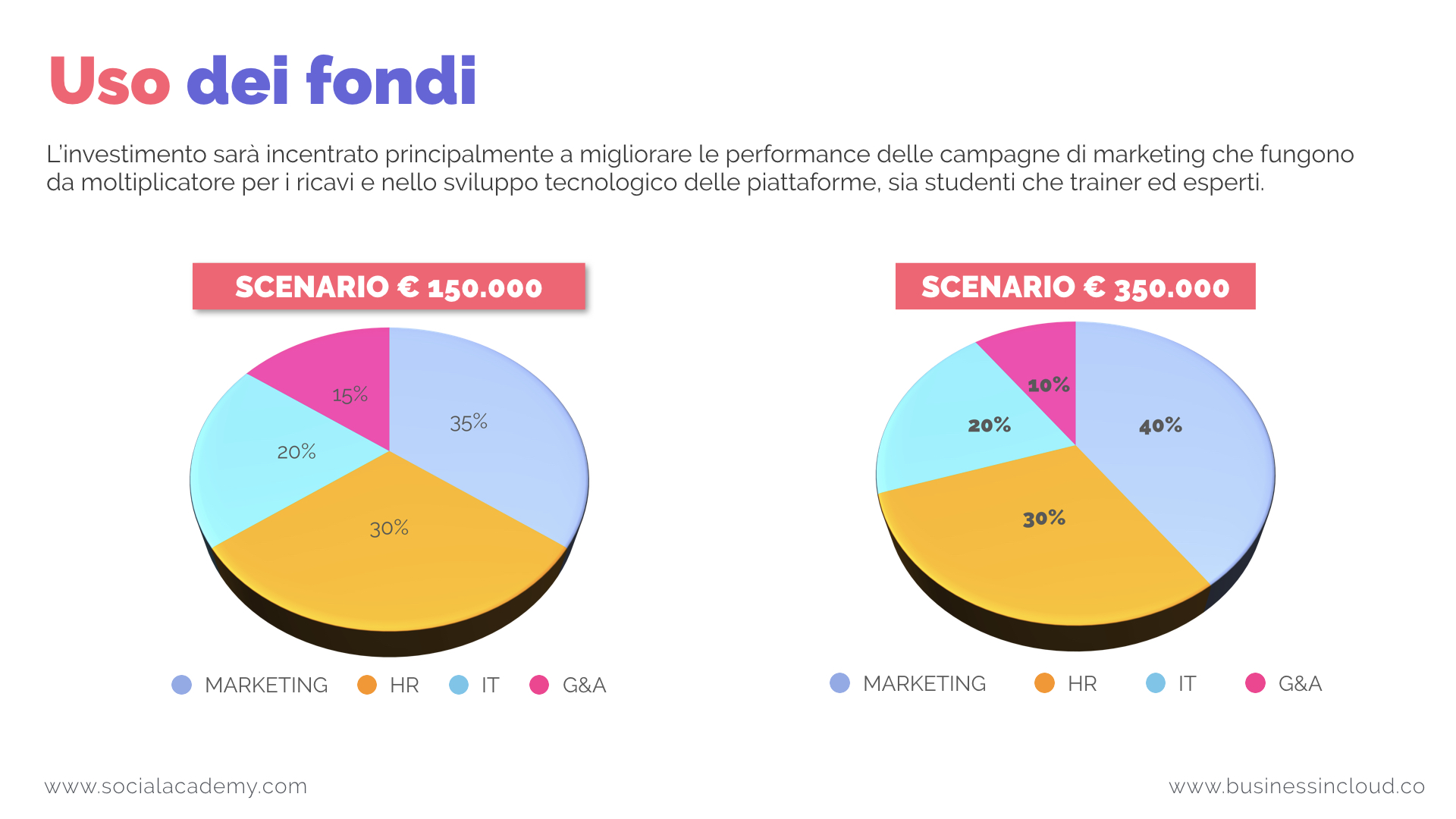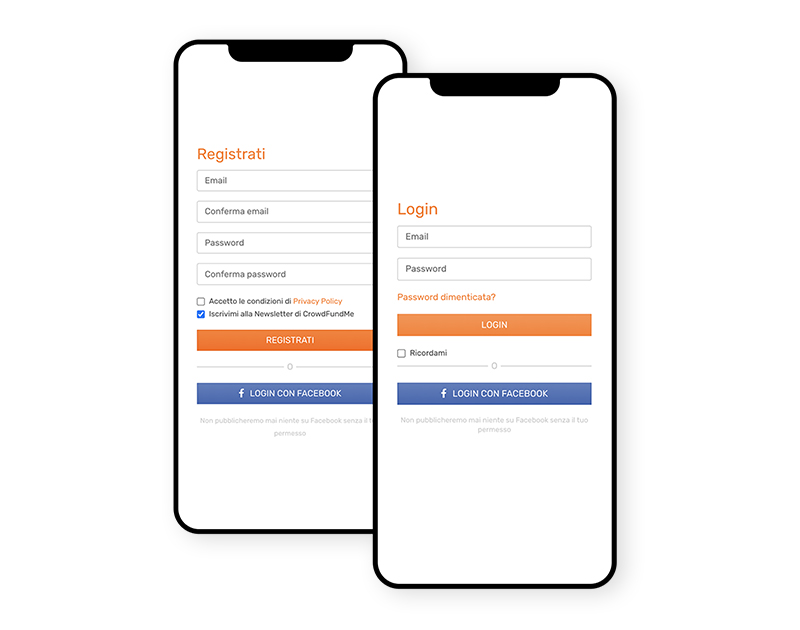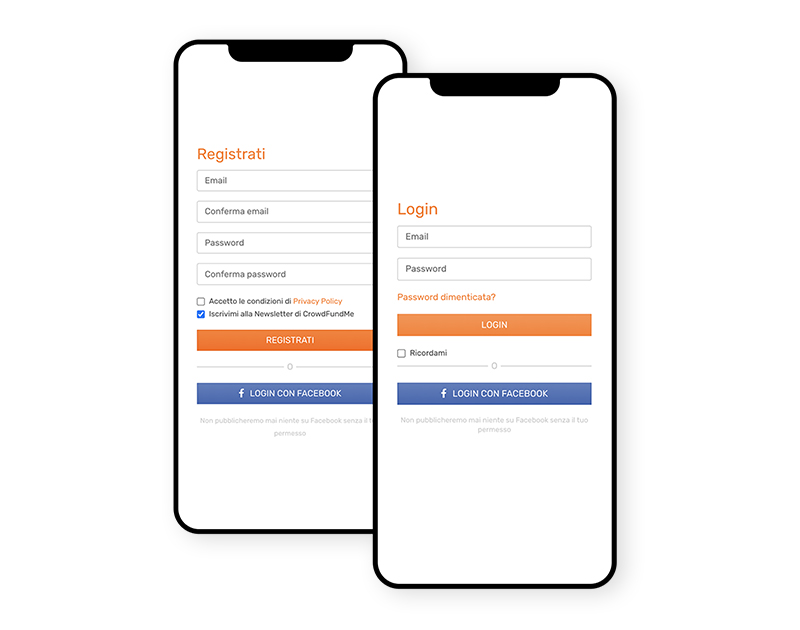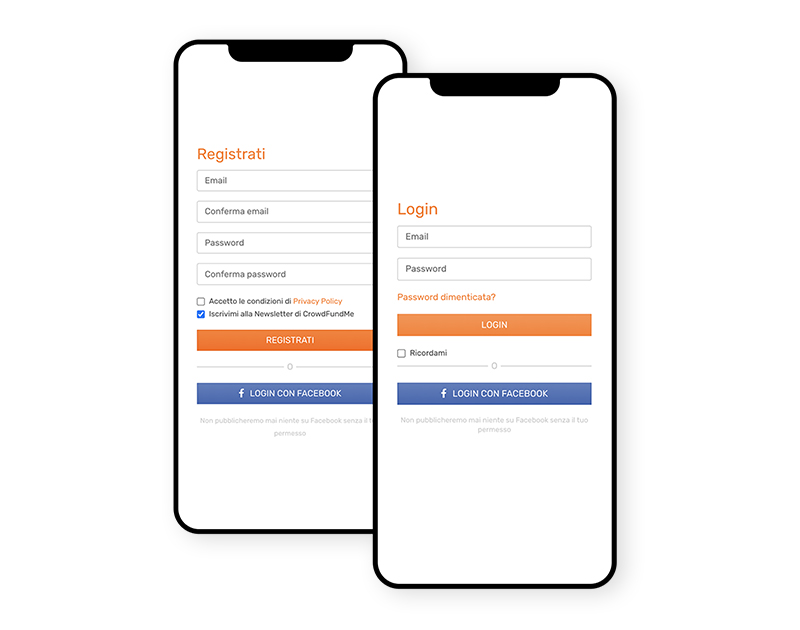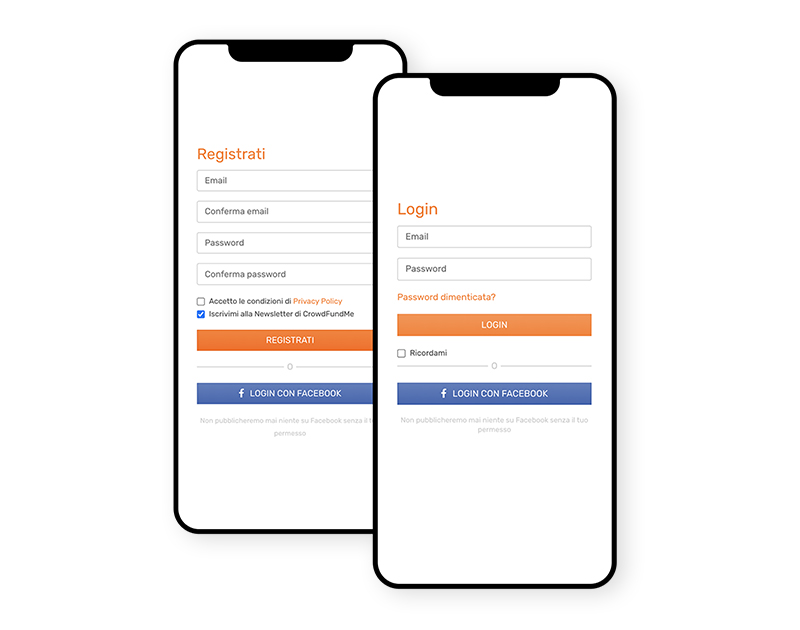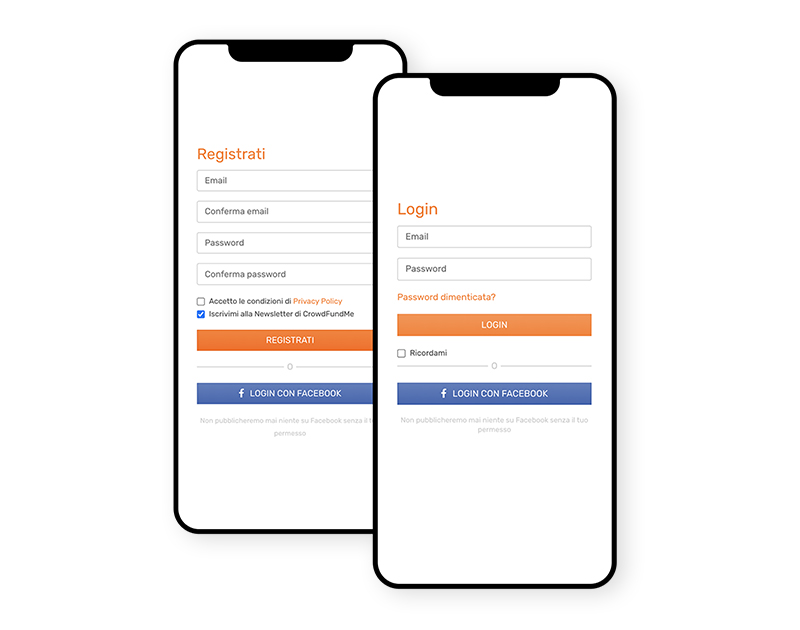 ;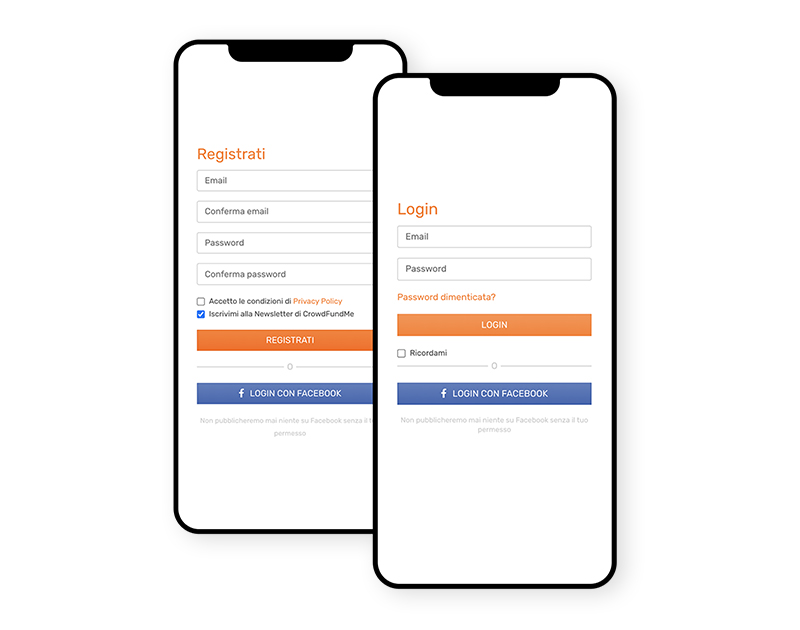 The information on the offer is not subject to approval by Consob. The bidder is solely responsible for the completeness and truthfulness of the data and information provided by the same. The investor\'s attention is also drawn to the fact that the investment, including through OICR or companies that mainly invest in financial instruments issued by small and medium-sized companies, is illiquid and characterized by a very high risk.
Invest with CrowdFundMe
The crowdinvesting platform to build your diversified portfolio
Select
a project
Invest online
in a few clicks
Take part in the success of the companies in your portfolio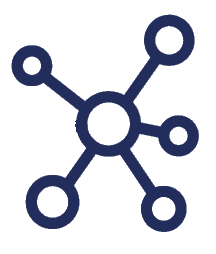 Select
a project
Invest online
in a few clicks
Take part in the success of the companies in your portfolio