Orange Fiber è la PMI innovativa che ha brevettato e produce tessuti sostenibili dagli agrumi.
Riconosciuta e apprezzata a livello internazionale per l'innovazione e la qualità dei prodotti, è già presente sul mercato e vanta importanti collaborazioni nel settore moda e lusso
Raised

€ 650.000

For 19,4% equity
Valuation

€ 2.700.513

Premoney
Quota type

A (€ 10.000), B, C
Description
Orange Fiber S.r.l. è una PMI innovativa italiana fondata nel 2014 da Adriana Santanocito ed Enrica Arena, che ha sviluppato e brevettato un innovativo processo produttivo per creare tessuti sostenibili a partire dagli agrumi.
Lo stesso anno, gli imprenditori Francesco Virlinzi ed Antonio Perdichizzi e l'avvocato Corrado Blandini sono entrati a far parte della compagine societaria attraverso un investimento di 135.000 euro.
Dalla sua costituzione, Orange Fiber ha raccolto risorse finanziarie per più di 500.000 euro grazie a investimenti di business angel, fondi pubblici e grant.
Il processo è stato ideato da Adriana Santanocito e la fattibilità è stata provata in collaborazione con il Politecnico di Milano. Da questa collaborazione è nato il primo deposito del brevetto italiano nel 2013 – esteso a PCT internazionale l'anno seguente – e lo sviluppo interno ad Orange Fiber del processo per creare il primo tessuto innovativo per la moda a partire dai sottoprodotti dell'industria agrumicola.  
I prodotti Orange Fiber sono l'alternativa sostenibile e animal-free alla seta con un prezzo allineato all'offerta di mercato e si  caratterizzano  per:
– la qualità del prodotto;
– l'elevata sostenibilità ambientale;
La nostra soluzione?
Offrire l'ingrediente perfetto ai brand di moda attraverso la tecnologia, l'innovazione e la qualità del Made in Italy.
Why invest
Validazione del mercato: Ferragamo Orange Fiber Collection 2017 e H&M Conscious Exclusive 2019.
Nel 2017 Orange Fiber conclude un contratto commerciale per la fornitura di oltre 10.000 metri di tessuto con il brand Salvatore Ferragamo che per primo ha  utilizzato il tessuto l'esclusivo tessuto Orange Fiber per lo sviluppo di una Capsule Collection, un omaggio alla creatività mediterranea impreziosita dalle stampe originali di Mario Trimarchi, architetto e designer Compasso d'Oro 2016.
Grazie alla Ferragamo Orange Fiber Collection concetti chiave quali sostenibilità e rispetto dell'ambiente si coniugano armoniosamente con il design e l'eccellenza della moda italiana, per dare nuova forma e contenuto al concetto di lusso.
La H&M Conscious Exclusive è una linea speciale a tiratura limitata realizzata interamente con materiali riciclati o sostenibili. Viene lanciata una volta l'anno con eventi dedicati nel mondo e commercializzata in negozi selezionati tra i 4000 punti vendita del gruppo in tutto il mondo.
Notorietà internazionale
Grazie al lavoro di brand building, comunicazione e marketing, il marchio Orange Fiber è riconosciuto in tutto il mondo come best practice di tessuto sostenibile, innovativo e di alta qualità per la moda e valido alleato per lo storytelling dei brand. Il brand ha attirato l'attenzione dei media, sia italiani che internazionali, come Vogue, La Stampa, La Repubblica.
Results achieved

Premi e riconoscimenti:
Global Change Award 2015 – H&M Foundation;
Technology and Innovation Award 2017 – Green Carpet Fashion Awards Italia CNMI, Eco Age;
Fashion for Good Plug & Play Accelerator – Program 2018;
L'acceleratore è finanziato dalla Fondazione C&A e viene gestito insieme a corporate partners come Adidas, C&A, Galeries Lafayette, Kering, Otto Group, PVH Corp., Target, Stella McCartney, Zalando che guidano le startup verso lo sviluppo ottimale della loro soluzione orientata al mercato.
Use of proceeds
Abbiamo deciso di lanciare una campagna di Equity Crowdfunding per aumentare la nostra capacità produttiva, migliorare il nostro processo e soddisfare la domanda crescente di prodotto.
Per ottenere questo risultato, attiveremo anche l'erogazione di un finanziamento pubblico (complementare all'Equity Crowdfunding) già approvato da parte di Invitalia, strumento Smart&Start, fino ad un importo massimo di 650.000 euro.
Equity Crowdfunding:
Obiettivo minimo 250.000 euro – Realizzare un impianto produttivo capace di estrarre fino a 30 tonnellate di cellulosa l'anno.
Obiettivo massimo 650.000 euro – Incrementare gli investimenti per la realizzazione di un impianto produttivo capace di estrarre fino a 60 tonnellate di cellulosa l'anno.
Questo scenario permetterà alla società di produrre scorte di magazzino e soddisfare in tempi più rapidi le richieste dei brand.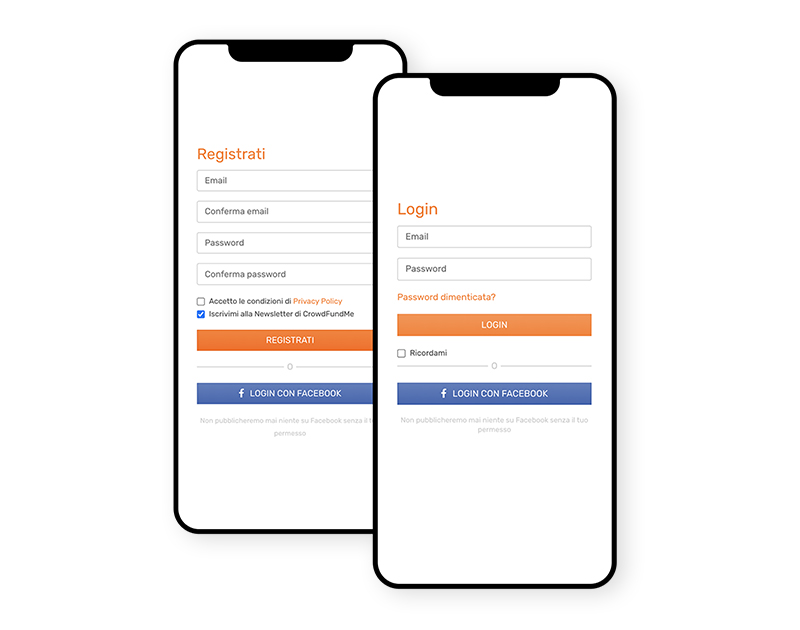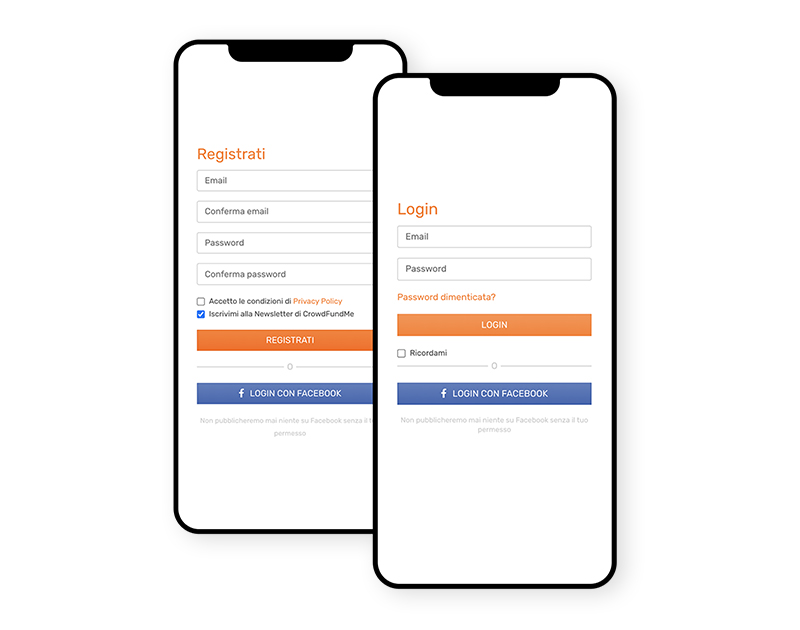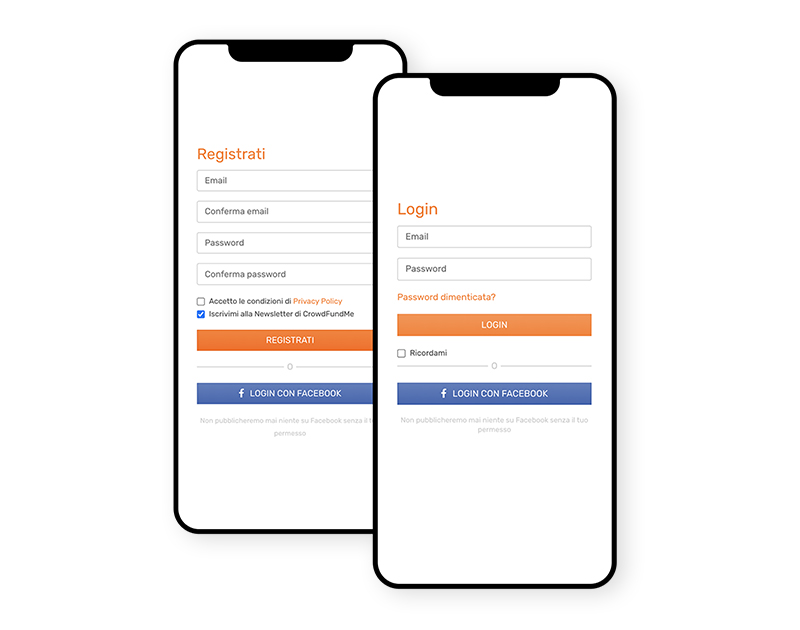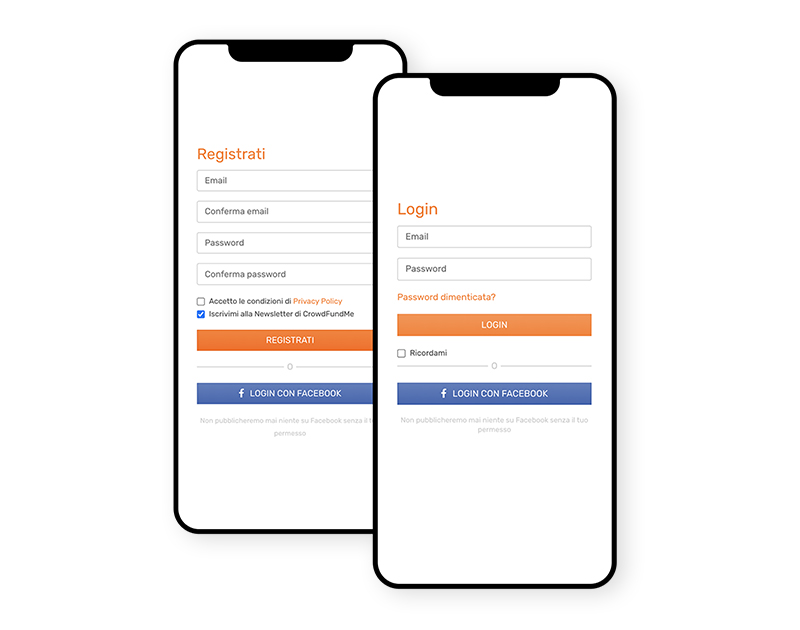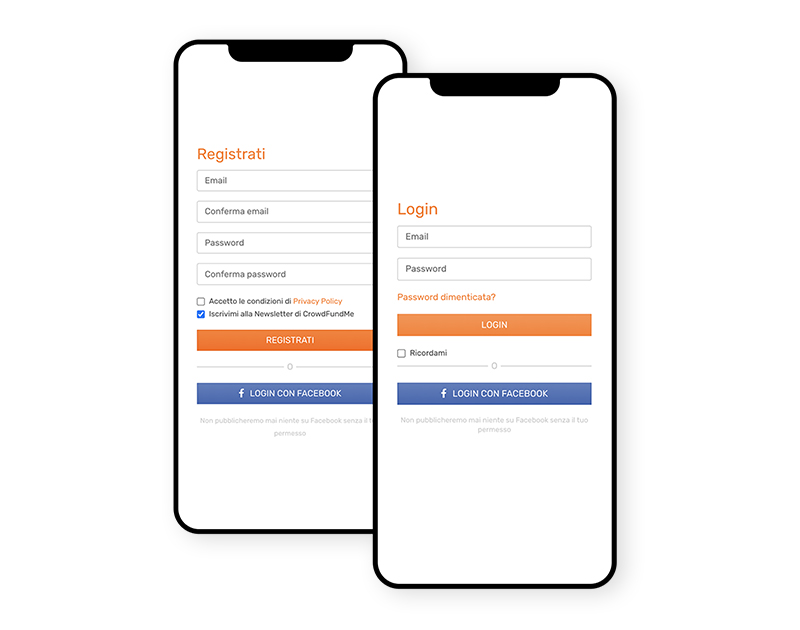 ;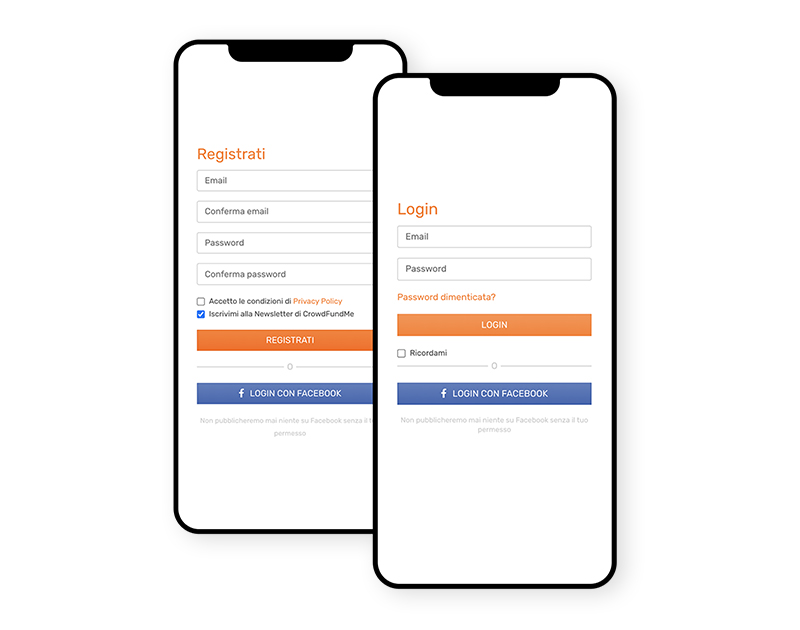 The information on the offer is not subject to approval by Consob. The bidder is solely responsible for the completeness and truthfulness of the data and information provided by the same. The investor\'s attention is also drawn to the fact that the investment, including through OICR or companies that mainly invest in financial instruments issued by small and medium-sized companies, is illiquid and characterized by a very high risk.
Invest with CrowdFundMe
The crowdinvesting platform to build your diversified portfolio
Select
a project
Invest online
in a few clicks
Take part in the success of the companies in your portfolio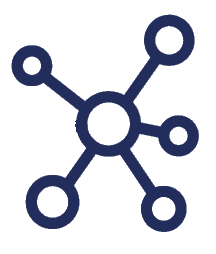 Select
a project
Invest online
in a few clicks
Take part in the success of the companies in your portfolio