Start-up innovating micro-electric mobility. It boasts 10 patents for ultra-portable e-scooters and e-bikes with unrivalled mechanics, engineering and design
Raised

€ 105.550

For 5,0% equity
Valuation

€ 2.000.000

Premoney
Ultra-portable and sustainable products with unique technical features
High innovation proven by 10 granted patents
Market growing to USD 80.6 billion by 2027 (10% rate)
Team with extensive professional experience (success case: sale of start-up to Nestlé for 600 mln€)
Description
Linkable is an innovative start-up that develops e-bikes and electric scooters (e-scooters) with technical and aesthetic features that exceed the competitors. The extreme innovativeness of its products – in terms of ultra-portability, mechanics, design and engineering – is proven by the granting of 10 patents. In particular, we highlight:
Elisa: a closed electric scooter measuring 75 cm long, 30 cm high (the size of a tennis racket) and 13 cm wide. A patented combination of advanced mechanisms (including tilting wheels, folding handlebars and a large, automatically opening footrest) make it the most innovative electric scooter on the market (video)
Figaro: electric scooter with 12-inch wheels and 500 Watt motor, which can be transformed into a compact and easy-to-carry trolley thanks to the patented folding mechanism that allows the steering bar to fold against the footrest (video)
Lucido: 26-inch folding e-bike with 250 Watts. A unique product thanks to the combination of sleek design, unprecedented folding mechanism and, in the top version, a power train equipped with a generator, automatic electronic gearbox and no chain or belt. There will also be a basic non-folding version with a target price of €1,999 (video).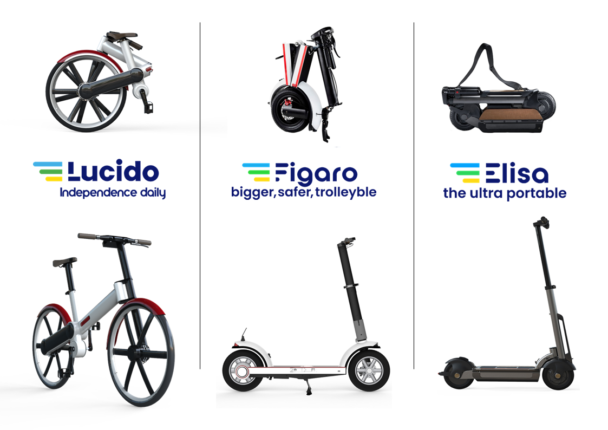 Users can thus have a personal, beautiful and always available means of transport to move around freely, saving time, money and CO2. In order to control production, quality and avoid reproductions, Linkable owns directly the more than 50 moulds required for the production of Elisa.
Why invest
Fast growing market: The e-bike and electric scooter sector is growing fast (focus section 'market') but lacks original and functional products. Linkable has the potential to revolutionise urban micro-mobility thanks to its design and engineering features and ultra-portability, which cannot be found in competitors.
Industrial project and positioning: through an experienced team focused on applied innovation, it has been realising for more than two years a realistic industrial project centred on 2-wheel electric vehicles, distinctively positioned at the top end of markets that have been growing strongly and steadily for years. Elisa, the most innovative and portable scooter on the market, presented at EICMA (Milan Cycle and Motorcycle Exhibition Nov. 2022), is a tangible proof of the applied innovation capacity.
High standing Team: Linkable's team possesses high skills. For example, CEO Francesco Guidetti (Degree in Economics + London Business School, member of the team that sold the startup Powwow to Nestlé Waters for over € 600 million), Marco Ghiotto (mechanical engineer with an MBA from Insead and startup experience) and Davide Leone (mechanical engineer with strong experience in designing and realising new products).
Expansion outlook: Linkable is aiming to achieve sales of 5,000 units in total by 2025 with a turnover of more than EUR 5 million and a gross operating margin of just under EUR 1 million at 18%. Potential return for investors,  the company has planned four exit strategies:
Industrial – acquisition by international groups interested in expanding their offer with highly innovative products by exploiting their distribution and financial strength. Within this possibility, it is worth highlighting the interest of Asian manufacturers in differentiating their product portfolio, given that most of them are concentrated on undifferentiated products subject to strong price competition and lacking the image that a 'made in Italy' project/brand can instead provide them with.
Financial – Acquisition of Linkable (or part of it) by investments funds interested in an integration/merger with other companies with complementary offers already present in their portfolio.
Distribution – Hypothesis of an acquisition by distributors (of 2 or 4-wheel electric vehicles or active in the large-scale retail trade) interested in benefiting from a wider part of the value chain, enriching their own offer.
Patents – Single Products – An automotive group could acquire Linkable's patents or certain products in order to supply them as an accessory or standard in their vehicles. Linkable has been approached in this regard by a major Chinese company active in 4-wheel electric mobility. Discussions are currently ongoing.
Results achieved
PATENTS: 10 Patents granted (see attached file), 3 pending, 2 being filed
BUSINESS MODEL VALIDATION AND TEAM STRENGTH Despite the pandemic crisis, rising raw material prices and transport congestion, Linkable was able to adapt to the new scenario. By outsourcing production, it was able to maintain a lean internal structure at minimal cost.
VALUATION: According to independent valuations conducted by third parties (Seam and Asserim) using different methodologies, the company's value increased from 0 to € 2.2 million within 30 months. With the right financial support and the support of the partners already identified, it is safe to assume significant increases in the company value over the next 24 to 30 months.
INVESTORS AND PARTNERS:
€ 600,000 in capital and shareholder loans (75% F. Guidetti, 20% Finnat, 5% P. Maronati)
Advanced negotiations for capital participation in Trentino Sviluppo and Trento Province R&D contribution
Strong network of industrial partners, research centres and business consultants (eg. YOTA Cycles, AEE Aviation Technology)
Collaboration agreement signed with the German IAI (Institut für Automatisierung und Informatik GmbH) for the development of a serial power generation system for electrically-driven bicycles (i.e. without a chain or belt or sprocket and pinion)
Start-up of online sales, warehouse, logistics/home delivery and after-sales service
PRODUCTS
Elisa (electric scooter): on sale from August 2022; sales approx. 140 units in two months with a target of 250 units by year end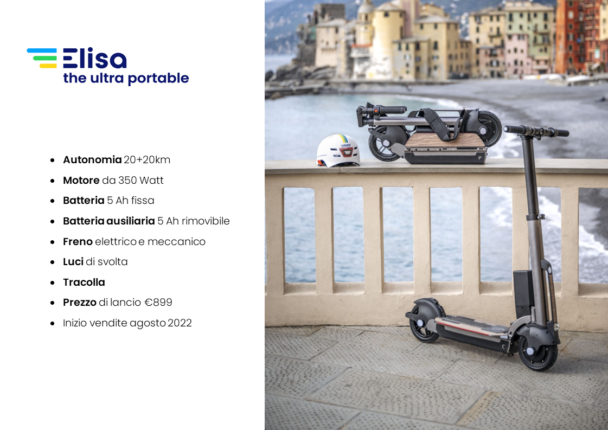 Figaro (electric scooter): internal engineering finalised, 3 working prototypes realised, 2 manufacturers identified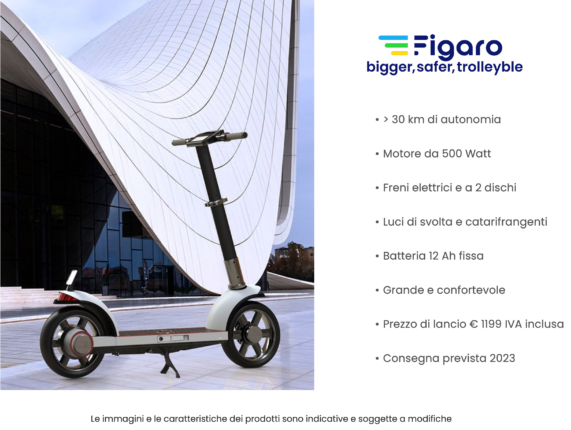 Lucido (e-bike): internal engineering finalised, manufacturers and components identified, first prototype realised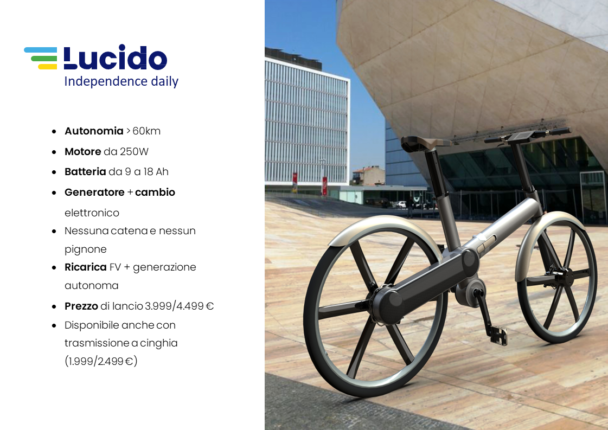 'All rounder': new design and first engineering phase of electric, unisex, shock-absorbing for city and off-road use (this project will be implemented from 2024)
FAIRS and MARKETING:
Participation in Italian Bike festival (Rimini), EICMA (Milan) and METS (Amsterdam). Booked presence at EUROBIKE (Frankfurt 2023) for e-bike launch. Physical product presence at Webidoo shop (MI) and other quality shops as well as multi-brand car dealers.
Ongoing negotiations with 3 European distributors, 15 Italian ports (Marinedi). This harbour chain will offer Elisa to its 11,000 customers via social media and physical presence in each of the 15 harbours of a corner with 2 Elisa (1 open and 1 closed) a roll-up and catalogues. The agreement includes the financial involvement of the group, which will receive a commission on the sale of the scooters. 2 multi-brand car sales networks (eg. Leonori SpA – Rome), 3 boatyards (eg. Blugame).
COVID-19 Impact
Due to the pandemic, the programme, which was scheduled to start in July 2021, was delayed by about 12 months. Despite the substantial increase in material, component and transport costs, Linkable managed to contain the negative impacts through a combination of currency hedging, advance ordering, internal cost reduction and proactive supply chain management. The situation is normalising and the company expects to benefit from reduced component and manufacturing purchase prices in the next 6 to 12 months. The pandemic also had the positive effect of increasing the demand for agile and individual transport equipment.
Use of proceeds
Linkable's priority in 2023 is to produce and launch the Lucido e-bike, in order to quickly enter the positive trend of urban e-bikes and, in particular, the high-wheel folding e-bike segment where Lucido's folding mechanisms, concave and convex wheels provide a unique competitive advantage.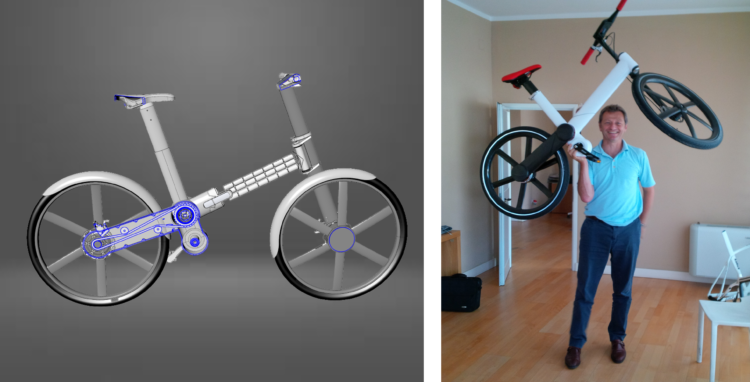 Approximately 70% of the proceeds will be dedicated to the production of Lucido while the remaining 30% will go to strengthening commercial activities and internationalisation, with a particular focus on the Eurobike trade fair in Frankfurt (June 2023), where Linkable will present the complete range and also take orders for the production of Figaro.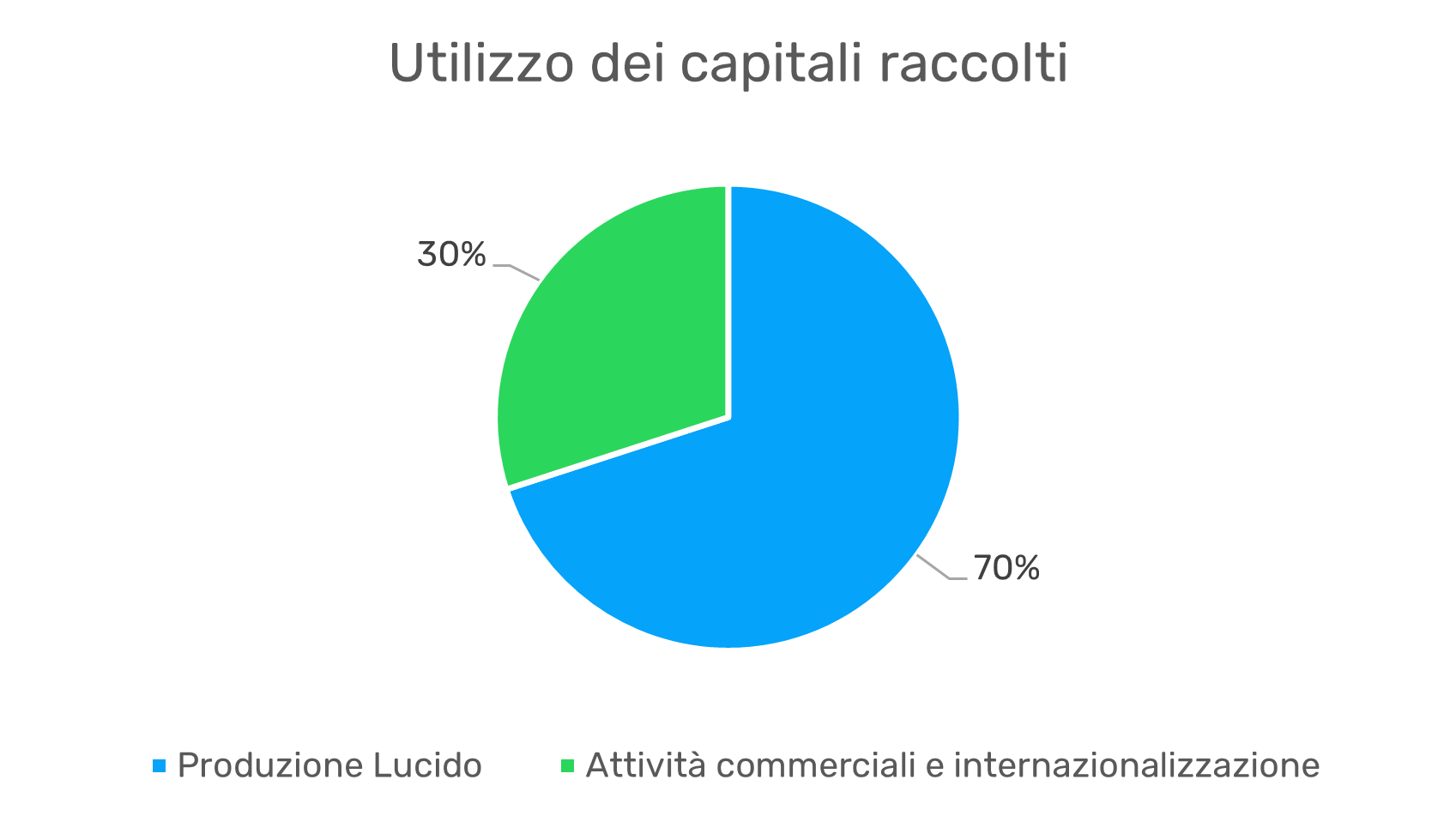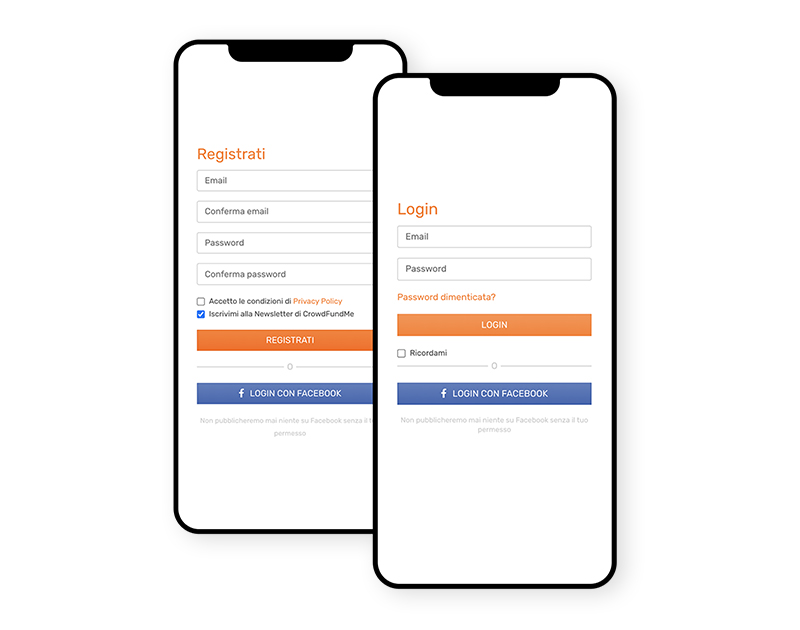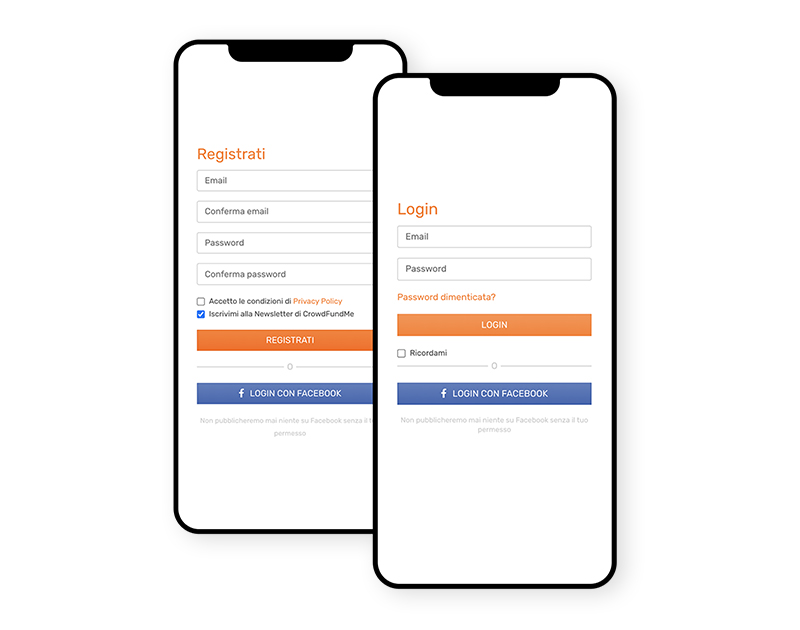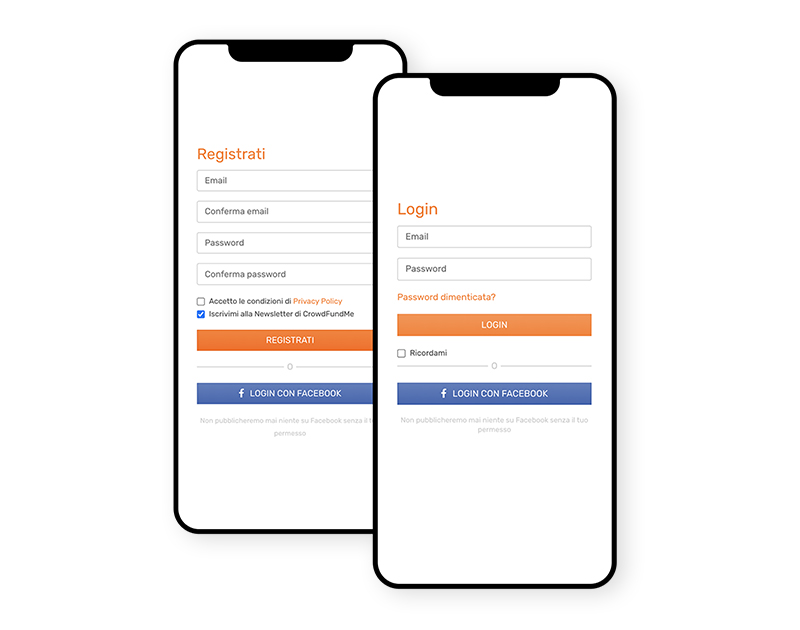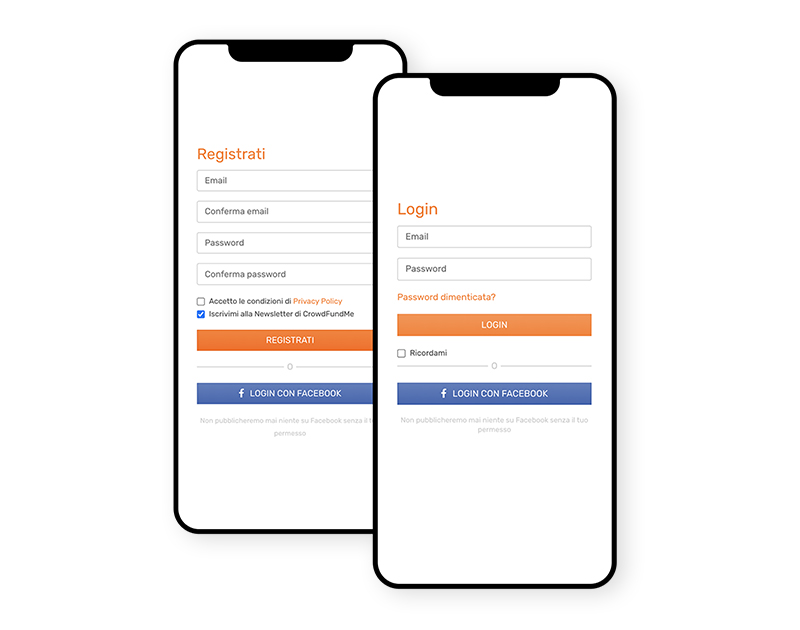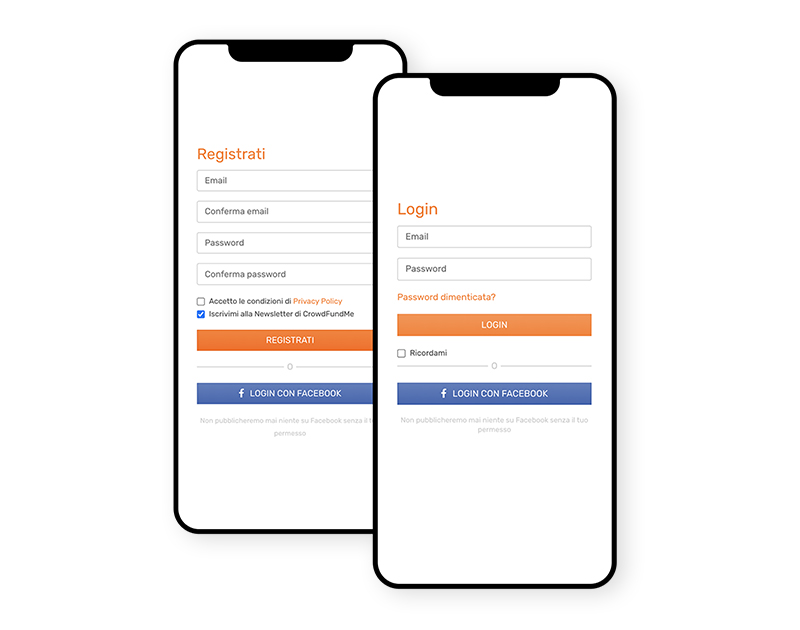 ;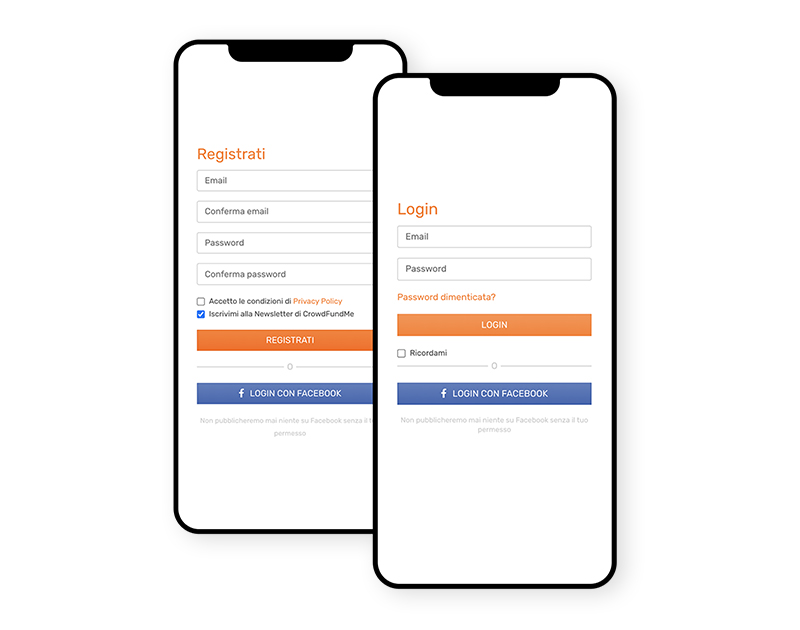 The information on the offer is not subject to approval by Consob. The bidder is solely responsible for the completeness and truthfulness of the data and information provided by the same. The investor\'s attention is also drawn to the fact that the investment, including through OICR or companies that mainly invest in financial instruments issued by small and medium-sized companies, is illiquid and characterized by a very high risk.
Invest with CrowdFundMe
The crowdinvesting platform to build your diversified portfolio
Select
a project
Invest online
in a few clicks
Take part in the success of the companies in your portfolio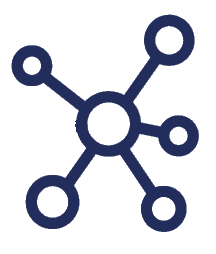 Select
a project
Invest online
in a few clicks
Take part in the success of the companies in your portfolio