il primo e-commerce di prodotti per la salute e la bellezza con un'offerta economica ed ecologica che unisce un corretto risparmio alla lotta allo spreco. Più di 5.000 clienti hanno già acquistato e oltre 20.000 confezioni sono state salvate dalla distruzione
Raised

€ 463.769

For 22,5% equity
Valuation

€ 1.600.000

Premoney
Quota type

A (€ 10.000), B
Mercato e-commerce Health and Beauty in forte espansione crescita
Filosofia "zero spreco" e prezzi competitivi per un e-commerce ad alto impatto sociale
Sviluppo avanzato di un network di Partner commerciali nel settore farmaceutico e parafarmaceutico
Friulia Spa, la finanziaria costituita dalla Regione Friuli Venezia Giulia, come Lead Investor dell'operazione
Description
Econviene.it è la società che ha realizzato un portale e-commerce di parafarmaci "low cost", come prodotti per la cura della persona, integratori alimentari e cosmetici. I prezzi vantaggiosi, cui vengono commercializzati i prodotti, derivano dalla filosofia "zero spreco": l'azienda propone infatti articoli che rischiano di rimanere invenduti e che verrebbero successivamente distrutti (scadenza inferiore ai 6 mesi, confezione leggermente danneggiata, rilevamenti da società fallite etc.).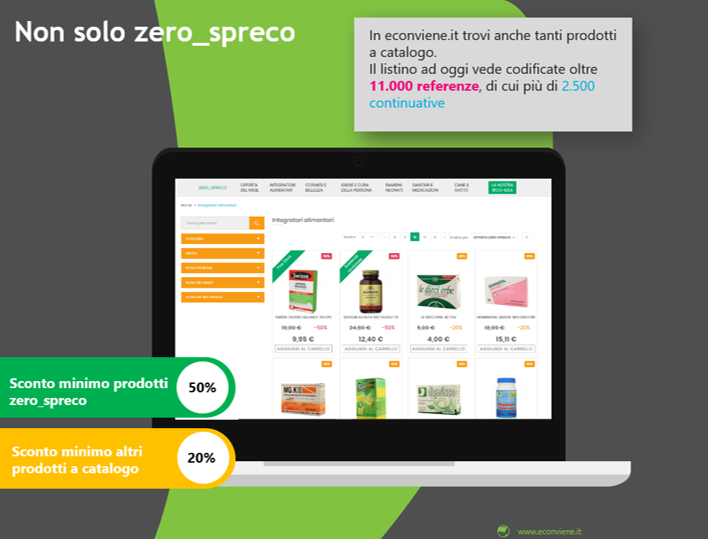 Nel canale farmaceutico italiano, infatti, esiste una regola non scritta che porta a non acquistare o gestire prodotti con una durata residua minore o uguale a 6 mesi. Questo atteggiamento "precauzionale" discende dal mercato del farmaco, ma è stato esteso a gran parte del parafarmaco e, di conseguenza, agli integratori alimentari e ai cosmetici. Questi prodotti rimangono invenduti presso aziende e grossisti o vengono ritirati dal mercato e, per la maggior parte, distrutti così come prodotti con confezioni leggermente danneggiate o tutti gli over stock frutto di politiche commerciali errate. Econviene.it rende questi prodotti disponibili on-line per un end-benefit reale: combinare un acquisto economicamente conveniente ad una politica "zero spreco". Econviene è quindi il primo e-commerce nel comparto Health&Beauty a introdurre il concetto di sostenibilità e di lotta allo spreco. Confermando l'attuale trend di crescita dell'e-commerce che ha caratterizzato questa prima metà del 2020, Maggio è stato il quarto mese di fila per record di ordini evasi su econviene.it. Quì di seguito un confronto sugli ordini evasi per mese, confrontati su quanto fatto negli stessi mesi del 2019.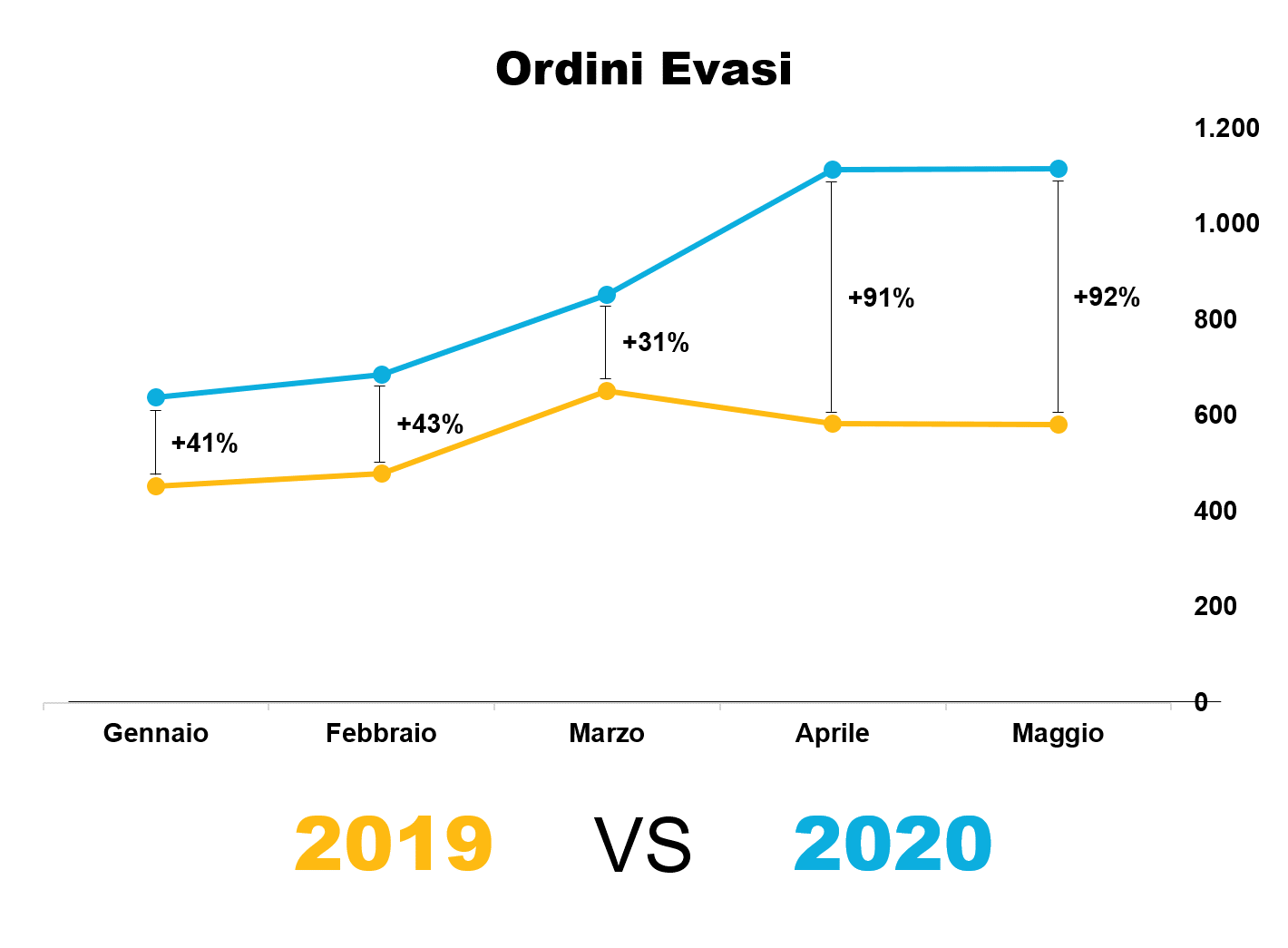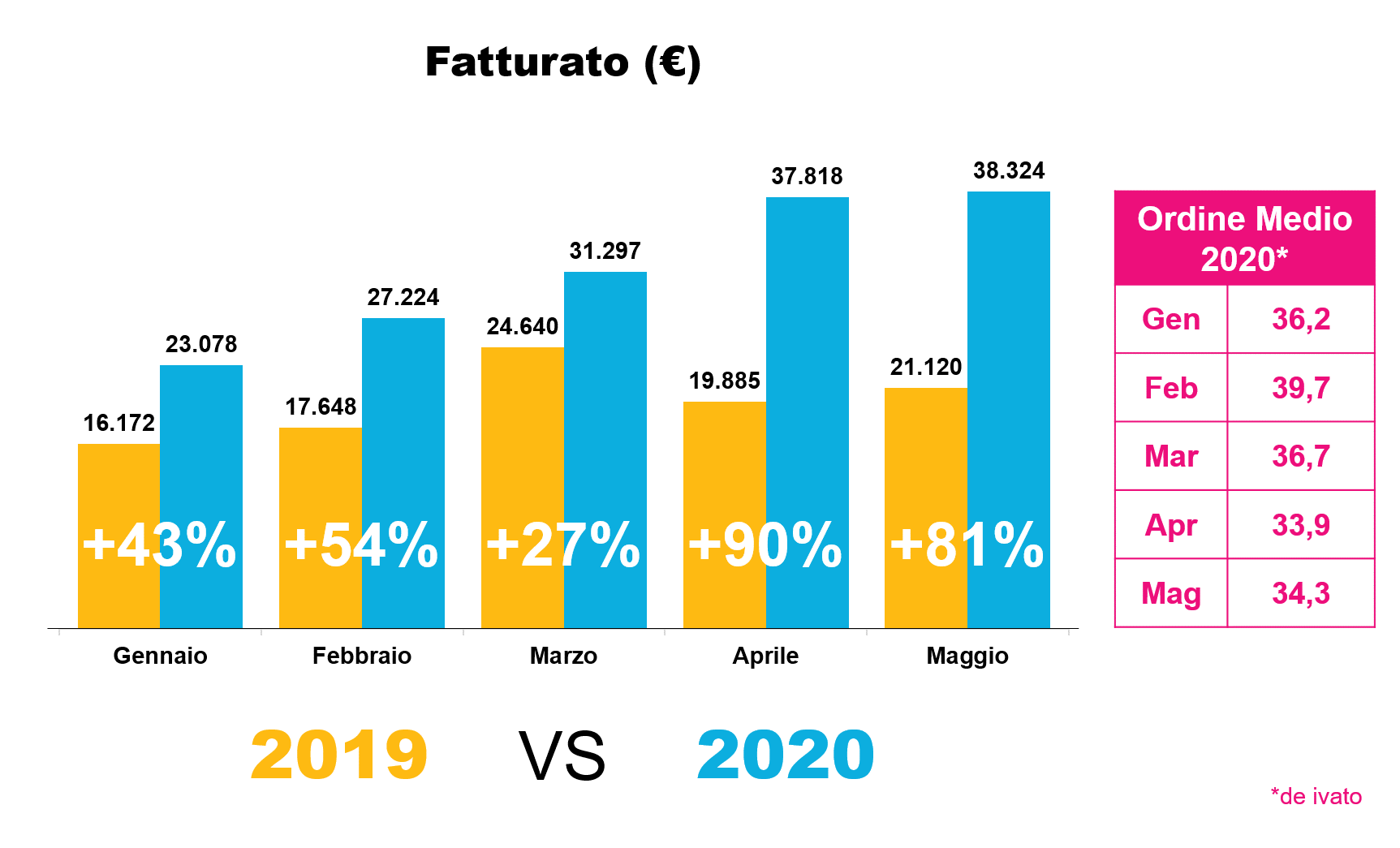 Why invest
Business in linea con le tendenze del mercato – L'idea di econviene.it si fonda su alcuni punti fondamentali in stretta relazione con i trend e gli stili di vita più attuali (sostenibilità ambientale), al nuovo modo di pensare l'acquisto consapevole e all'economia circolare dove tutti gli attori coinvolti hanno un reale vantaggio. Inoltre, nel mercato e-commerce il segmento dell'Health&Beauty vale attualmente lo 0,3% del totale, ma segna uno dei tassi di crescita più interessante (+47%). Modello scalabile – L'obiettivo di econviene.it è quello di divenire la piattaforma di riferimento per la lotta allo spreco ampliando il concetto di "zero spreco" ad altre categorie di prodotti oltre a guardare con interesse ad altri mercati europei con maggiore sensibilità green. Il modello è infatti scalabile anche all'estero. Strategia zero spreco – Lo spreco in farmacia è ampiamente sottostimato e, infatti, non esistono dati ufficiali. È però un problema diffuso a tutti i livelli della filiera (aziende, grossisti, concessionari, farmacie). La stima di Econviene, per il solo mercato italiano, è di 60 milioni di euro all'anno. Competitività – Econviene.it, rivolgendosi direttamente al consumatore, propone un reale vantaggio sia per gli operatori della filiera, sollevandoli dai costi di distruzione e smaltimento, che per il consumatore con un concreto beneficio in fase di acquisto. I prezzi del catalogo rendono la società particolarmente competitiva.
Results achieved
Nel 2019 econviene.it ha fatturato 240.000 euro (+ 275% sul 2018). La società, inoltre, ha evaso oltre 6.000 ordini e salvato dallo spreco più di 25.000 confezioni. Se guardiamo agli SKU (codice identificativo di un articolo gestito a magazzino) inseriti in anagrafica, la cifra è pari a 13.000 con un listino circolante di 2.800 referenze. Nel 2020, complice la rapida adozione del digitale e dell'e-commerce data dalla quarantena hanno fatto registrare per i mesi di febbraio, marzo e aprile 2020 il nuovo record di ordini arrivando a superare i 1000 ordini/mese.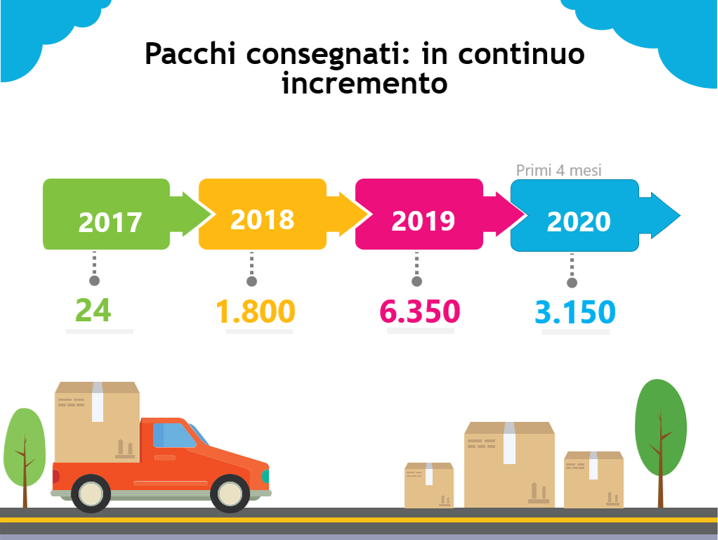 Use of proceeds
La società ha stabilito due strategie principali in base ai capitali raccolti con la campagna di equity crowdfunding. Obiettivo minimo (300.000 euro):
Attività di marketing mirata alla brand awareness e alla crescita del traffico sul sito;
Rafforzamento software piattaforma (UX) e controllo di gestione;
Consulenze specifiche area e-commerce e logistica per miglioramento aspetti di servizio ed efficientamento margini;
Capitale circolante per reperimento e acquisto stock d'occasione.
Obiettivo massimo (500.000 euro):
Attività di marketing ampliate;
Rafforzamento team interno nell'area commerciale e IT;
Sviluppo software dedicati per il reperimento dello spreco in farmacia;
Leva finanziaria per acquisti grossi volumi da Big Pharma e distributori nazionali.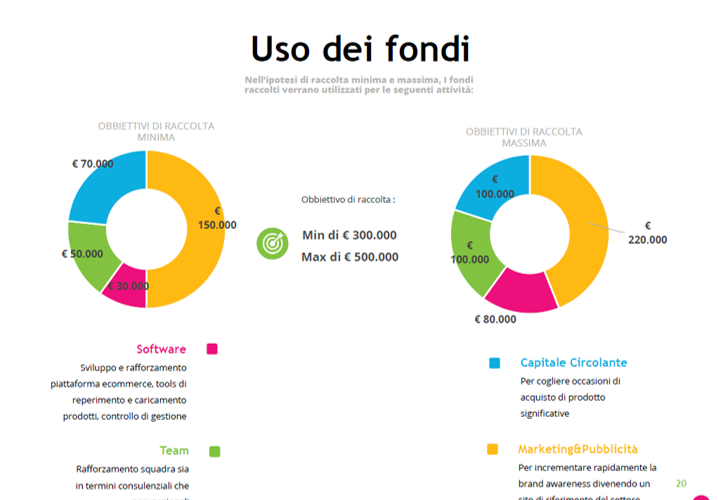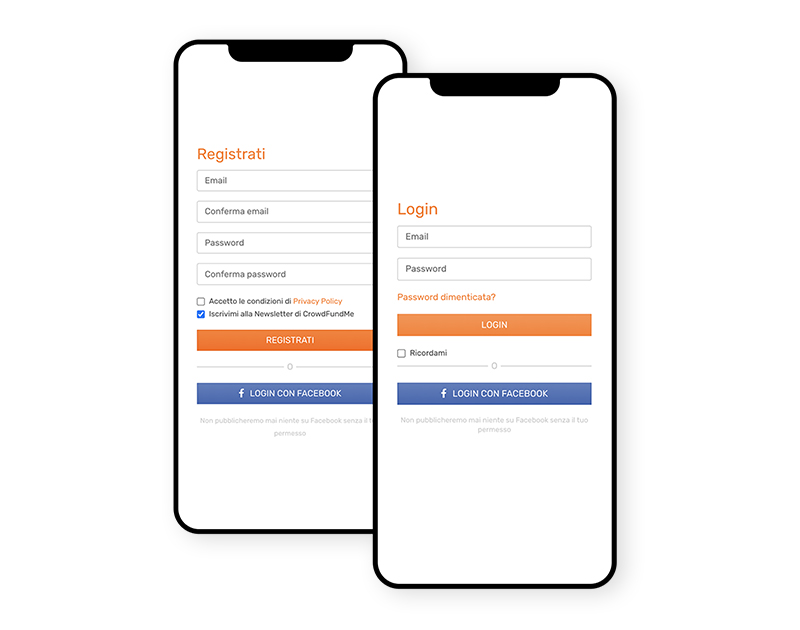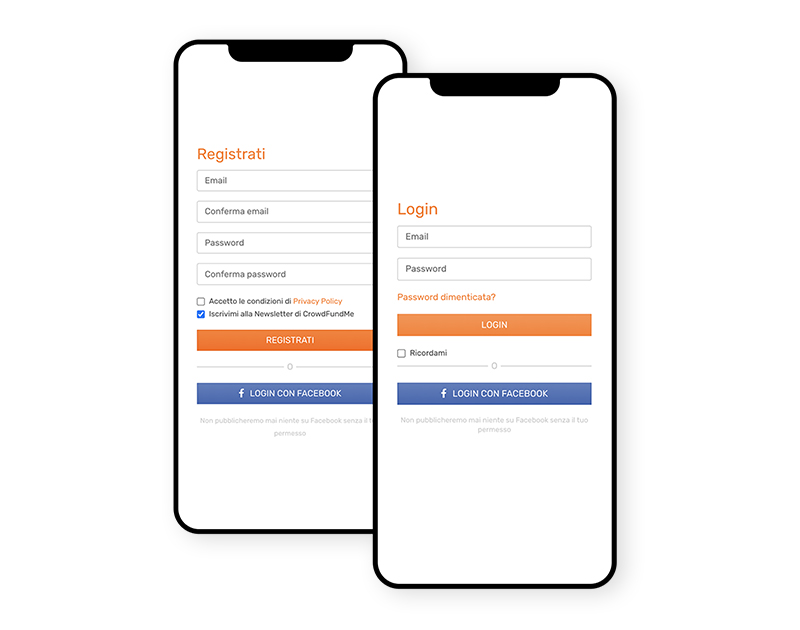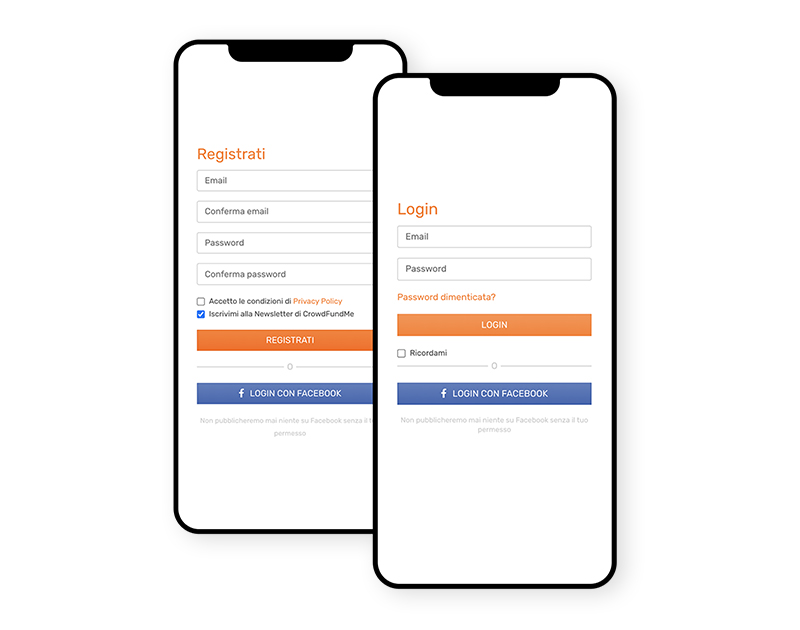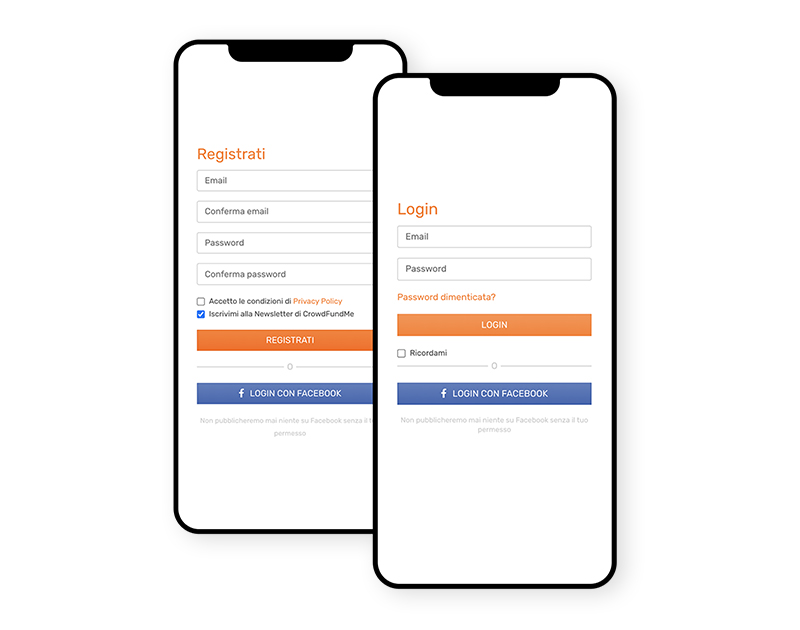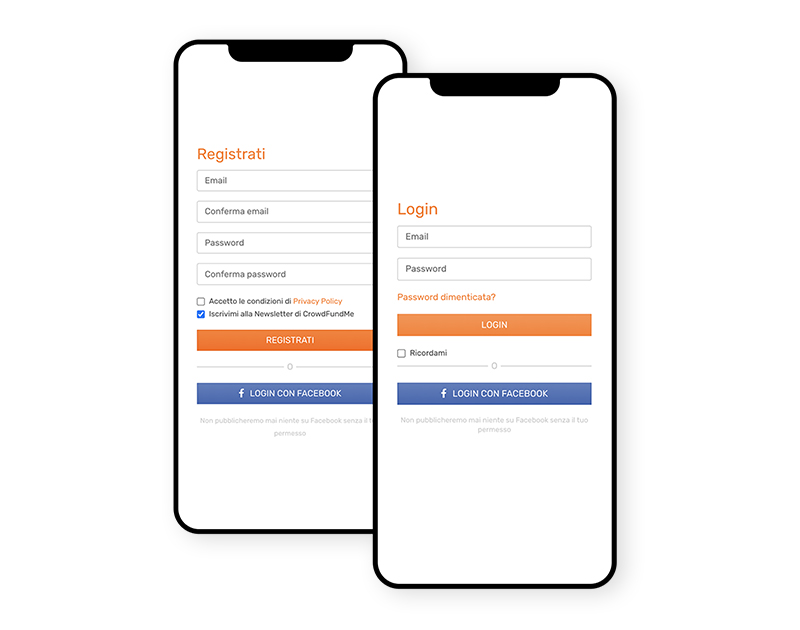 ;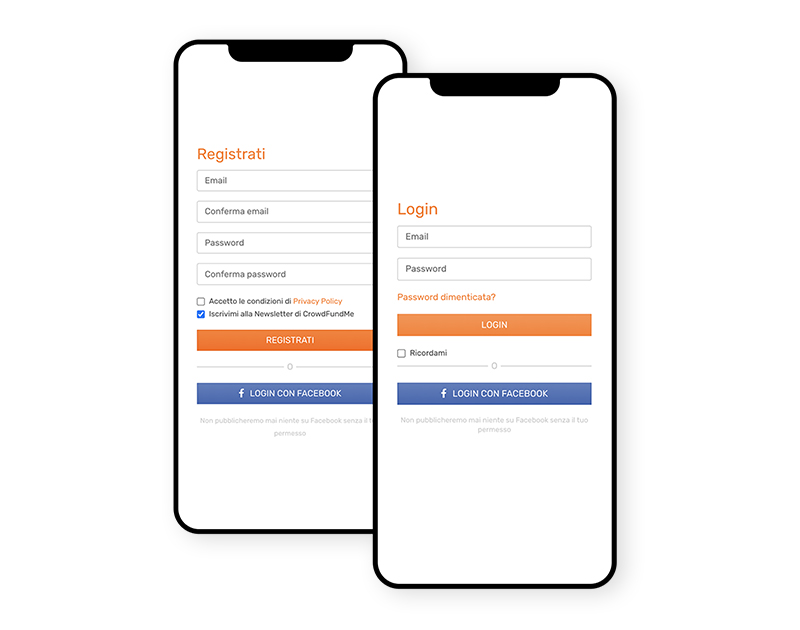 The information on the offer is not subject to approval by Consob. The bidder is solely responsible for the completeness and truthfulness of the data and information provided by the same. The investor\'s attention is also drawn to the fact that the investment, including through OICR or companies that mainly invest in financial instruments issued by small and medium-sized companies, is illiquid and characterized by a very high risk.
Invest with CrowdFundMe
The crowdinvesting platform to build your diversified portfolio
Select
a project
Invest online
in a few clicks
Take part in the success of the companies in your portfolio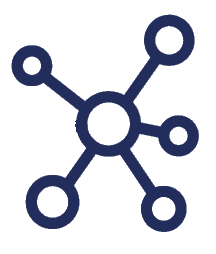 Select
a project
Invest online
in a few clicks
Take part in the success of the companies in your portfolio