Rassegna stampa: venerdì 12 ottobre 2018
Friday October 12th, 2018, 677 Views
Buongiorno!
Ogni mattina vi presentiamo una selezione degli articoli letti dal team di CrowdFundMe il giorno precedente (il week-end nel caso del lunedì). Auguriamo a tutti una ottima giornata!
Tutti possono ricevere quotidianamente la nostra rassegna stampa, basta iscriversi alla community Telegram di CrowdFundMe, è gratuita e aperta a tutti: basta cliccare su questo link: https://t.me/CrowdFundMe
AboutPharma: Investimenti in innovazione? Il digital meglio del biotech
BiMag: Agri-food: Italia terza a livello globale per numero di startup
The Telegraph: A robot designed to replace migrant strawberry pickers will be ready by Brexit
Startup-News presenta Seed Money:Investire in startup early stage, Seed Money lancia la campagna di equity crowdfunding
Newsletter: Parte la campagna di Revotree, Intelligenza Articiale per l'agricoltura di precisione del futuro 
Il riepilogo dell' Ask Me Anything con Green Idea Technologies
CrowdFundMe partecipa a Blockchain Forum Italia!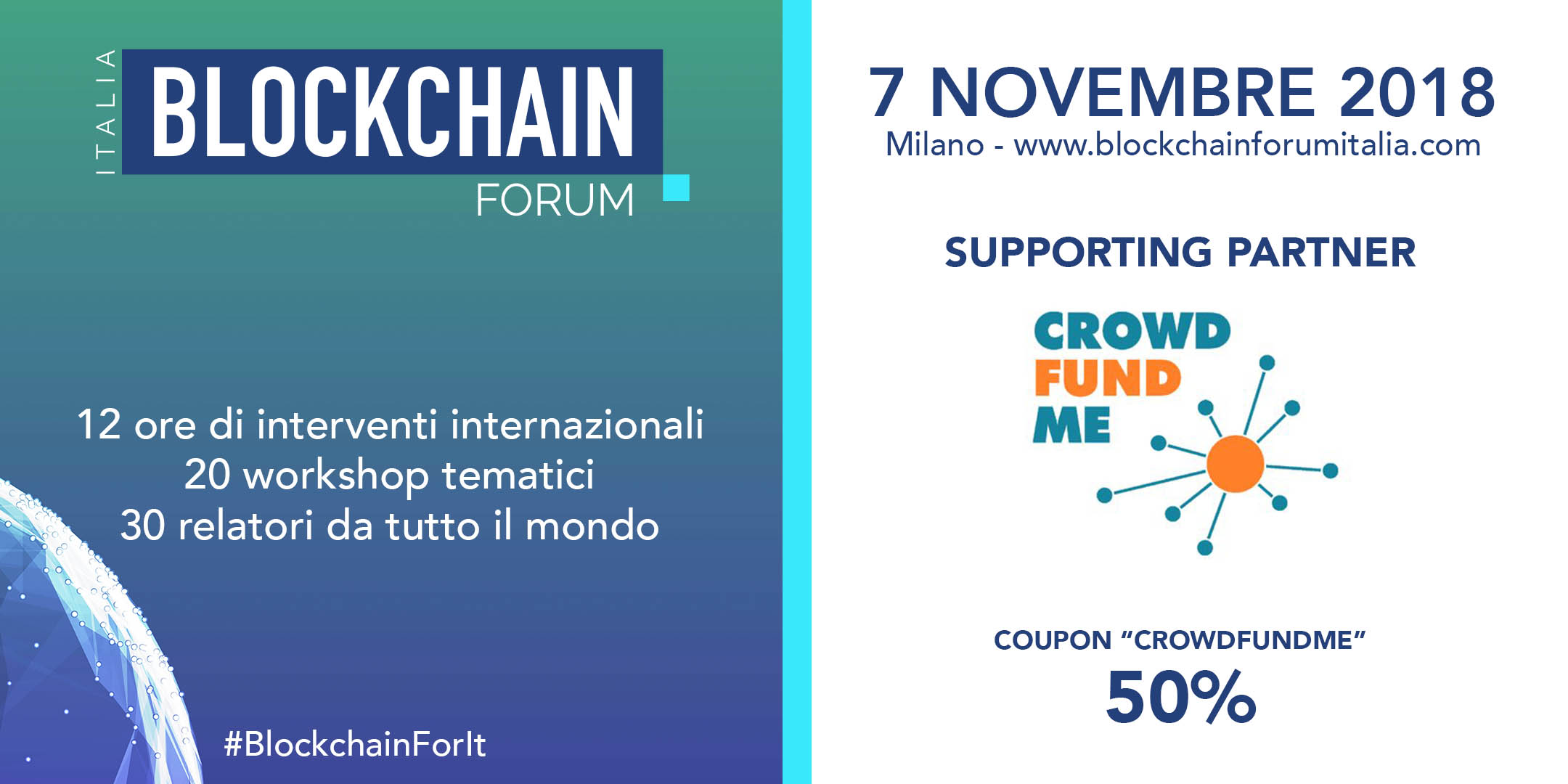 Blockchain Forum Italia è la prima fiera dedicata alla blockchain e al fintechche coniuga l'aspetto fieristico, il  networking tra aziende, un panel di ospiti e relatori di alta qualità in un'unica giornata.
Appuntamento al 7 novembre presso Talent Garden Calabiana (via Arcivescovo Calabiana, Milano).
Invita i tuoi tuoi amici alla community Telegram di CrowdFundMe! Condividi con loro il link: https://t.me/CrowdFundMe