Rassegna stampa: lunedì 15 ottobre 2018
Monday October 15th, 2018, 739 Views
Buongiorno!
Ogni mattina vi presentiamo una selezione degli articoli letti dal team di CrowdFundMe il giorno precedente (il week-end nel caso del lunedì). Auguriamo a tutti una ottima giornata!
Tutti possono ricevere quotidianamente la nostra rassegna stampa, basta iscriversi alla community Telegram di CrowdFundMe, è gratuita e aperta a tutti: basta cliccare su questo link: https://t.me/CrowdFundMe
McKinsey&Co.: Blockchain beyond the hype: What is the strategic business value?
NinjaMarketing: Economia circolare: in Italia siamo bravi, ma non lo sappiamo ancora
EconomyUp: Prima Assicurazioni fa il deal dell'anno, 100 milioni all'agenzia che usa l'Intelligenza Artificiale
Linkiesta.it: Governo e opinione pubblica non si occupano di sostenibilità? Ci pensano i privati (e lo fanno bene)
Il riepilogo trimestrale di CrowdFundMe: Abbiamo messo la quinta! 
CrowdFundMe partecipa a Blockchain Forum Italia!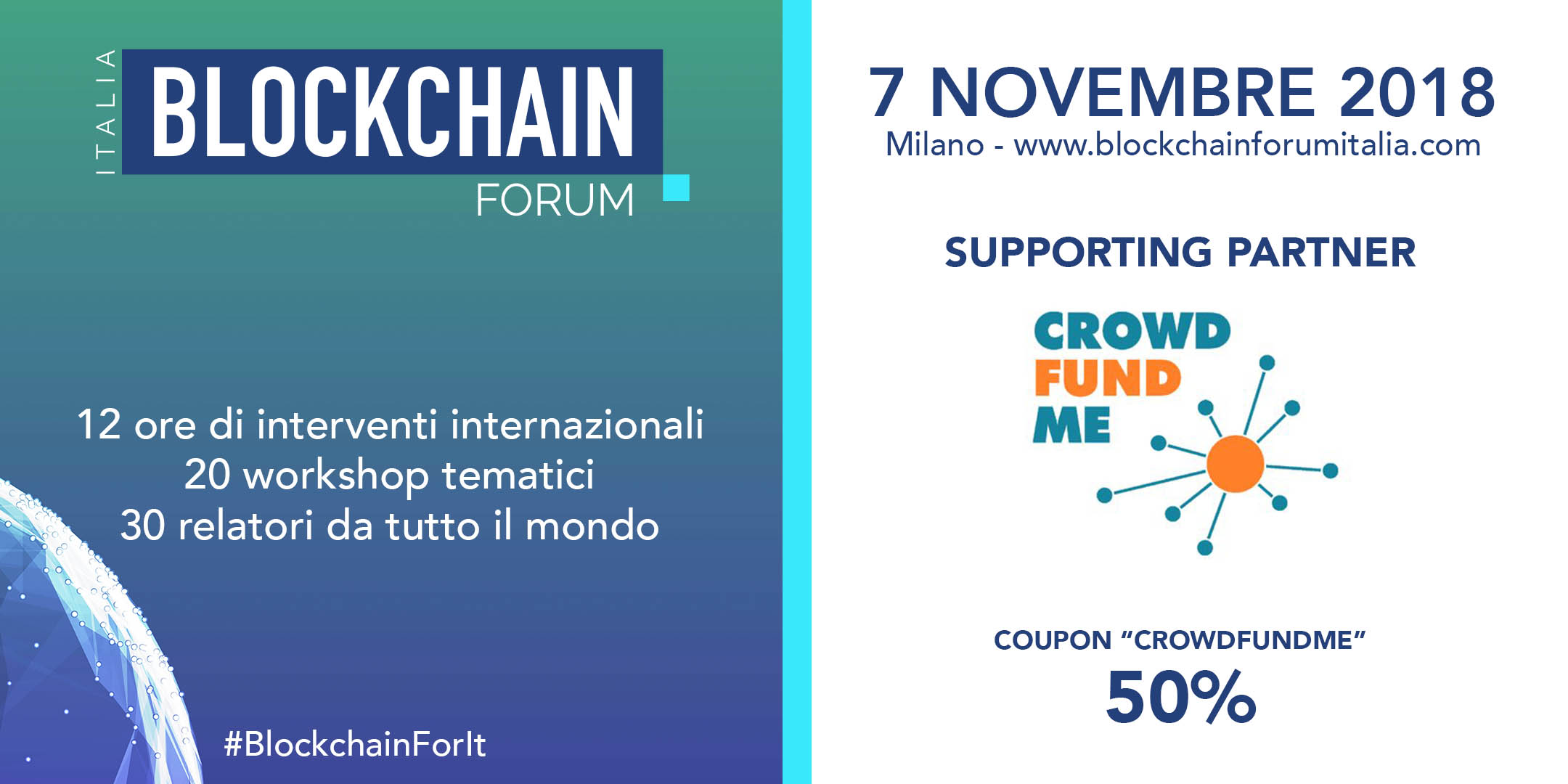 Blockchain Forum Italia è la prima fiera dedicata alla blockchain e al fintechche coniuga l'aspetto fieristico, il  networking tra aziende, un panel di ospiti e relatori di alta qualità in un'unica giornata.
Appuntamento al 7 novembre presso Talent Garden Calabiana (via Arcivescovo Calabiana, Milano).
Invita i tuoi tuoi amici alla community Telegram di CrowdFundMe! Condividi con loro il link: https://t.me/CrowdFundMe